MF DOOM, the enigmatic rapper known for his signature mask, has died at the age of 49.
The rapper's death was announced by his wife, Jasmine. Doom died on October 31st of this year, but his family did not disclose news of his death until now.
"The greatest husband, father, teacher, student, business partner, lover and friend I could ever ask for," Dumile's wife, Jasmine, wrote. "Thank you for all the things you have shown, taught and given to me, our children and our family. Thank you for teaching me how to forgive beings and give another chance, not to be so quick to judge and write off."
"All u ever needed in hip-hop was this record," Flying Lotus tweeted alongside the album cover to Madvillainy. "My soul is crushed."
"RIP to another Giant your favorite MC's MC .. MF DOOM!! crushing news…," Q-Tip tweeted, while El-P wrote, "He was a writer's writer. Grateful I got to know you a little, king. Proud to be your fan. Thank you for keeping it weird and raw always. You inspired us all and always will."
Doom was born in London and moved to Long Island, NY. He started as Zev Love X, part of the hip-hop group KMD, which he started with his younger brother DJ Subroc.
Subroc was killed in a car accident in 1993 and following his brother's death, Doom disappeared from public life. He re-emerged in the late 1990s at the Nuyorican Poets' Cafe in Manhattan performing, with a stocking over his face. Anonymity would be a calling card, as he adorned his signature mask modeled after the Marvel villain Doctor Doom.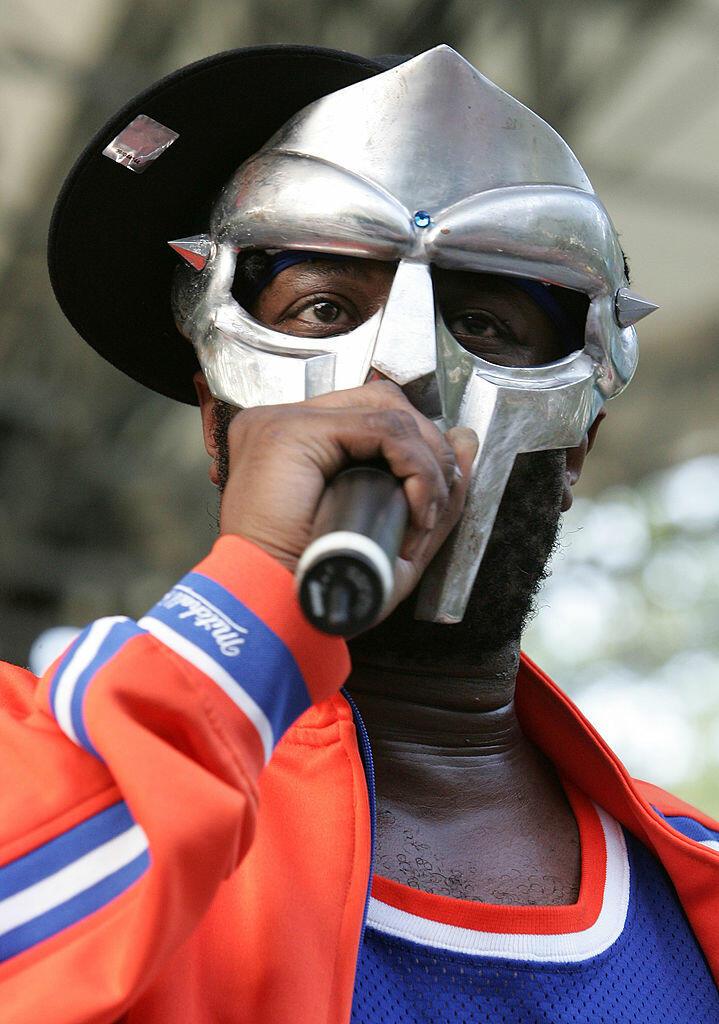 In 1999, he released his debut as MF DOOM, Operation: Doomsday
In 2004 Doom collaborated with Madlib under the name Madvillain, and the duo released Madvillainy, a record that still stands as an example of dexterity and endurance in the game.
Beyond his official releases, MF DOOM's impact on music as a producer, as a lyricist, and an artist is a rarity in a genre that does not always honor those that came before or those who have not dominated the game at any point.
MF Doom's death should be heralded as much as a Biggie or Pac, instead it may go as quietly as his identity.
RIP MF Doom.
Photos by Getty Images