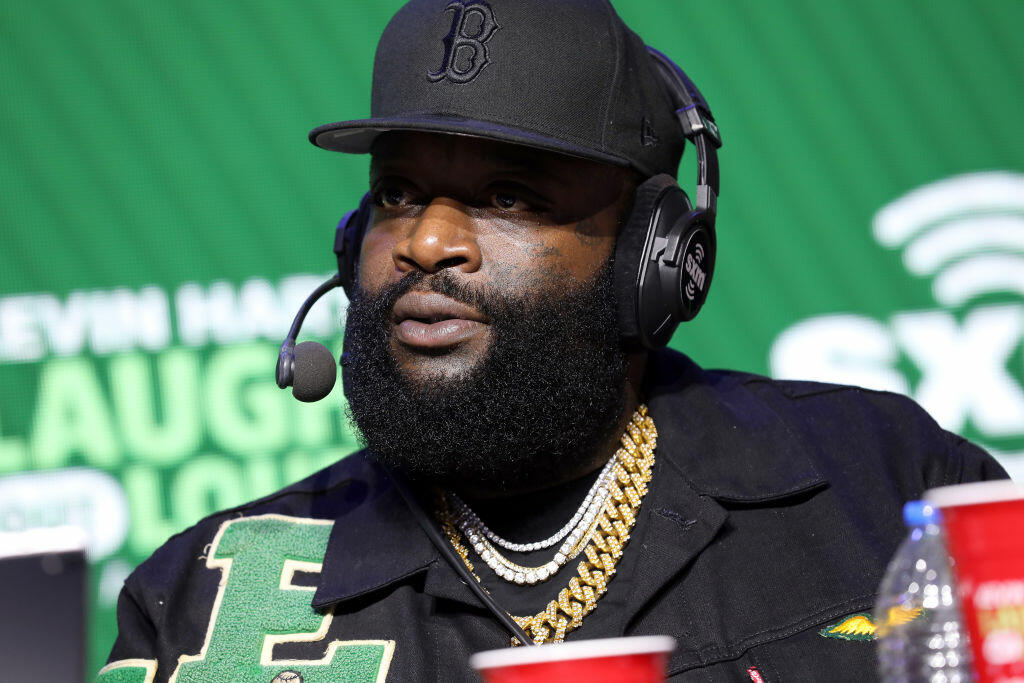 Dr. Dre and Rick Ross, have gone back and forth over their shared love of basketball on Instagram. The Los Angeles Lakers vs the Miami Heat, led to healthy competition between the two hip-hop legends.
Miami ultimately made a respectable fight, but the Los Angeles Lakers secured the win last night. So now Dr. Dre is dishing it out to Rick Ross.
"Ay," says Dre, with a satisfied smile. "Lakers baby, that's what it is. The Lake show baby!"
Ross shakes his head, still shows his support.
"It's still Heat gang," he pledged, rallying on his absolutely gargantuan Instagram story. "Let's hold our head high, next season we gon' shine."
And though Dre and Ross found themselves on opposing ends of the fandom spectrum, the pair have clearly bonded over a shared love of entrepreneurship; from the look of it, Ross and Dre appear to be readying a new development involving Belaire -- check that out below.
Photos by Getty Images