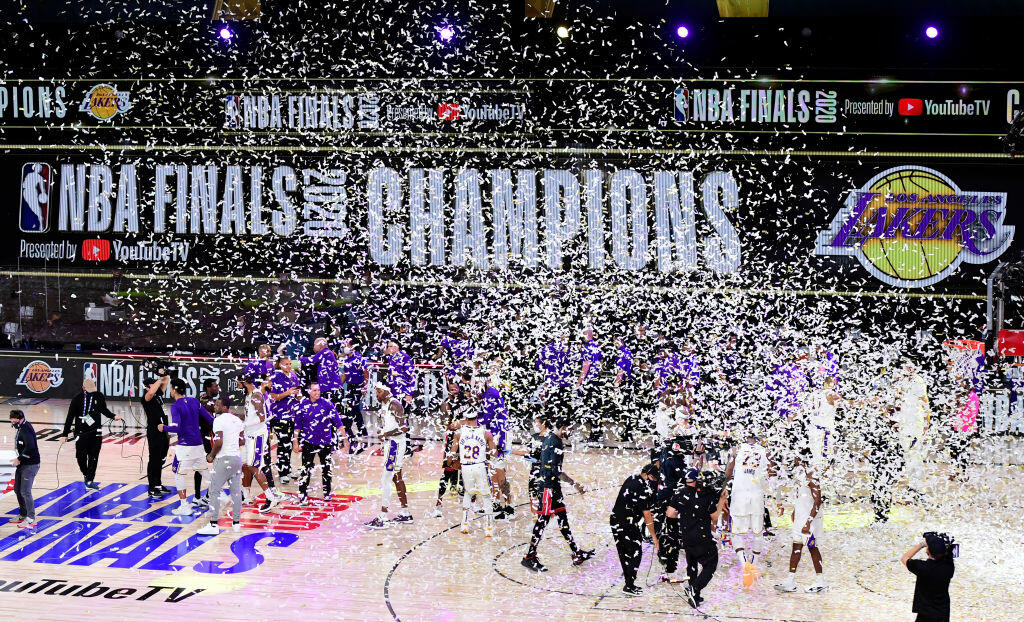 The Lakers dominated in their win over the Miami Heat in Game 6 of the NBA Finals.
Laker wrapped up the series 4 to 2 giving LeBron James his fourth title & Anthony Davis his first.
L.A. County and City officials have been working to find a safe way for the team and fans to have a victory celebration.
It is possible they're throwing a massive victory parade, but not until County and City officials approve.
A Lakers victory parade would be a bright spot for Los Angelinos who have endured much over the past year. There's no specific date being targeted and it all depends on how the pandemic plays out.
Photos by Getty Images