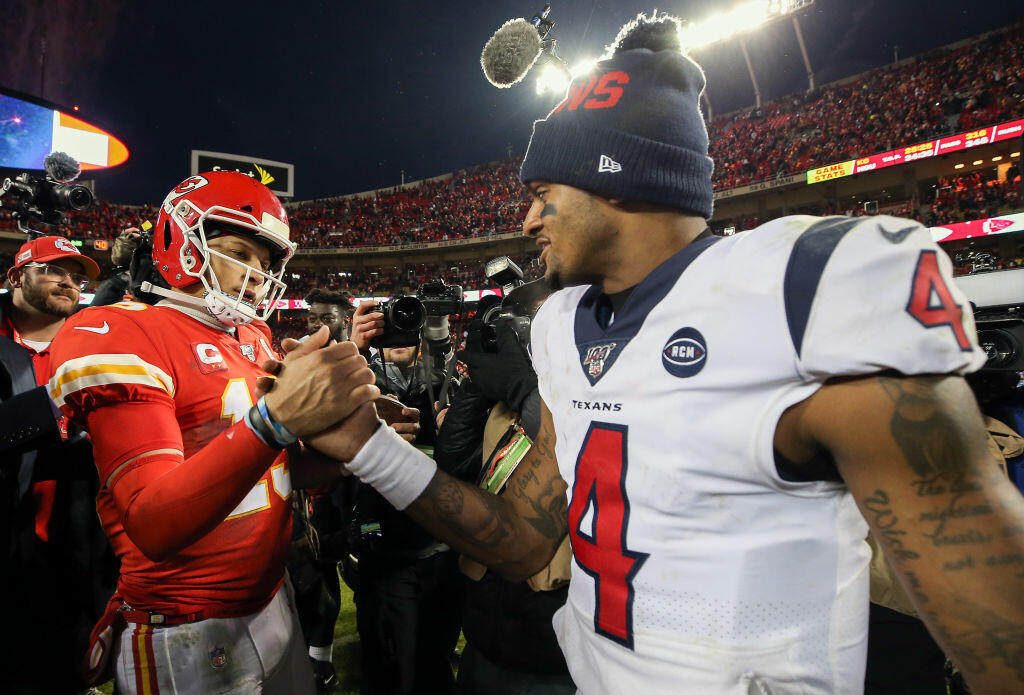 Before the Kansas City Cheifs vs Houston Texans game, players from both teams linked arms for a moment of silence for social justice, but instead of stillness, they were met with loud booing from the stands before fans gave a roaring rendition of their "Tomahawk chop," a chant that has been deemed as racist and offensive by Native Americans.
The moment was quickly shared throughout social media.
The Chiefs have been asked to change their team name, much like the Washington Redskins who recently announced they'd dropped theirs. However, supporters have argued that there is nothing wrong with the name "Chief" and people are becoming too sensitive because of today's social-political climate.
Here we go again.
Photos by Getty Images