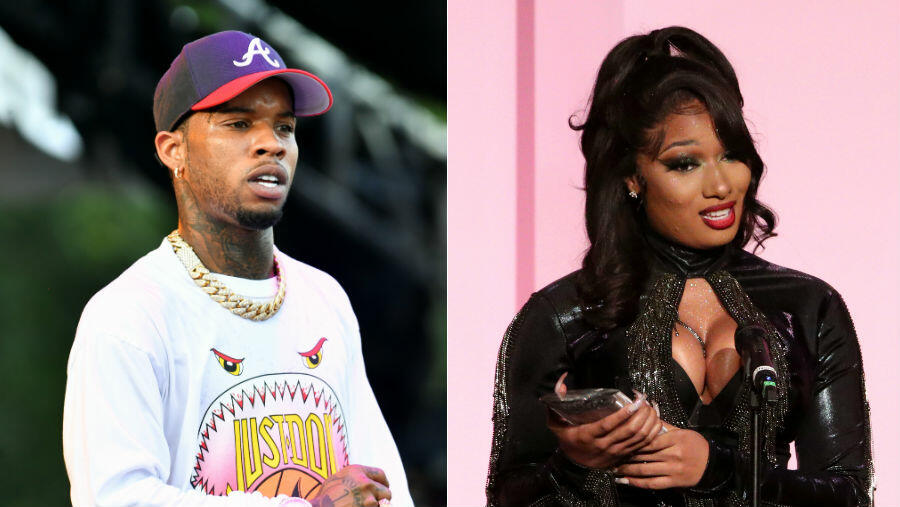 Megan Thee Stallion finally speaks!
For the first time Megan said that Tory Lanez was the person who shot her in the foot that fateful night when two bullets were removed.
"Yes … Tory shot me. You shot me and you got your publicist and people to these blogs lying," Megan said. "Stop lying!"
Meg said she did not tell Los Angeles police about the shooting because she was afraid of the legal repercussions and afraid for her safety.
"I didn't tell the police nothing because I didn't want us to get in no more trouble," she said.
Tory was arrested the morning of the incident on suspicion of possession of a concealed weapon and was released on bail. He has not been charged with anything related from the evening, but Police and prosecutors say the case remains under investigation.
"Lie one more time and ima quit sparing you." she tweeted
The saga of Megan Thee Stallion led to police to look at Tory Lanez himself as the trigger man.
Megan Thee Stallion being shot in the foot stirred up conspiracy theories. Megan and Tory Lanez had been arrested after they were spotted in a car together. Megan gave her side of the story and stated that she was shot multiple times and was taken to a hospital where she underwent surgery. Tory was arrested and held on weapons charges.
Lil Ju, then tweeted to Tory Lanez, "Count your f*cking days."
"I hope y'all don't believe he was defending her! This a bullsh*t story," Lil Ju wrote.
Megan Thee Stallion who was in the vehicle when Tory Lanez was arrested on a felony gun charge, but what was believed to be a cut on her foot turned out to be a gunshot wound.
Photos by Getty Images