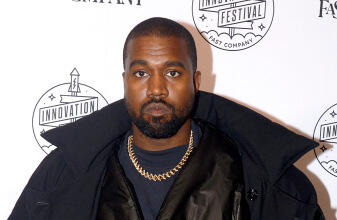 Kanye West haas been kicked off Twitter after his Tweet storm, so he's using Rick Fox to get the word out.
Rick posted that Twitter kicked him off the social media platform for 12 hours.
The ban comes after Kanye went after Forbes editor and chief content officer Randall Lane, by sharing Randall's contact info, listing him in his contacts as "Randall Forbes" and calling him a "white supremacist."
Kanye also shared his thoughts on Black people owning their art by tossing his Grammy in the toilet and giving it a golden shower.
Kanye posted a video of himself urinating on his own Grammy statuette, writing ...
"Trust me ... I WONT STOP." One of the 21 Grammys Kanye has to his name.
Kanye West took to Twitter and made it clear that he would no longer release new music until he was released from his label.
"I'm not industry bro ... I don't care... I'm in service to Christ ... we need world healing ... I miss my brothers... I refuse to argue with black men on labels we don't own... even twitter," said Ye. "I have the utmost respect for all brothers ... we need to link and respect each other... no more dissing each other on labels we don't own. Let's stop killing each other ... let's show God that we are Gods people ... my ego gets the best of me too... God doesn't measure us by money in his kingdom ... let's love each other... I love my brothers and I miss my friends ... real talk," he added. "I deleted that tweet about riches... the wealth is in our love of family and our brothers and our service to God ... let's rise up... let's communicate."
He also wanted to see Universal and Sony's artists' contracts.
"I'm not gonna watch my people be enslaved. I'm putting my life on the line for my people. The music industry and the NBA are modern day slave ships. I'm the new Moses...
There's only one Black Moses and his name is Isaac Hayes
Photos by Getty Images