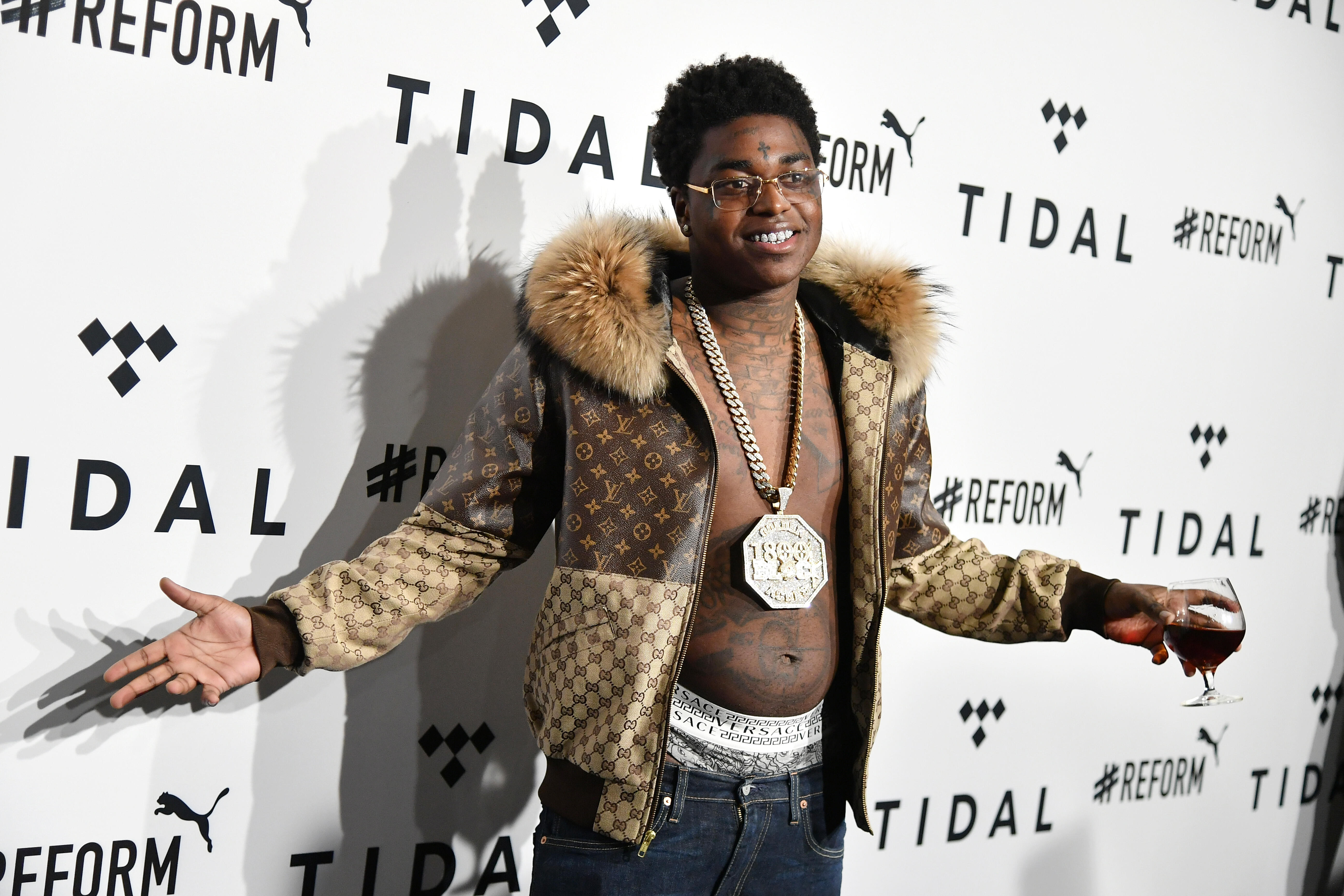 Kodak Black now angry at Walmart for selling a knockoff version of one of his famous chains.
Threatening a lawsuit the retailer is putting the blame on third-party sellers.
Walmart's website features a cheap chain that looks nearly identical to the Sniper Gang bling Kodak usually wears.
Kodak's legal team said
"If Walmart refuses to recognize that the seller is not a licensed authorized dealer of Sniper Gang products, we will be proceeding with a lawsuit against both Walmart and the unauthorized seller."
Kodak is currently serving a 46-month prison sentence for gun possession.
Lil Baby discovered that Walmart was selling 4PF chains on their website for $25 with the exact same logo as Lil Baby's chain.
Lil Baby took to Twitter to react to Walmart's fake chain.
"Walmart got me fucced up," he tweeted.
It has not been announced whether he plans to take legal action against them.
Lil Baby recently released a protest single.
Sharing a black and white photo of himself riding a bike while wearing a Black Lives Matter t-shirt at a protest, Lil Baby used that image as the cover art for his latest single "A Bigger Picture,".
He expresses his frustrations not only with the police, but with the entire system that he finds oppressive.
"A Bigger Picture" would be donated to three different organizations, however, he didn't specify which ones. Lil Baby touches on the recent events, and also shares a bit of his own story.
Photos by Getty Images