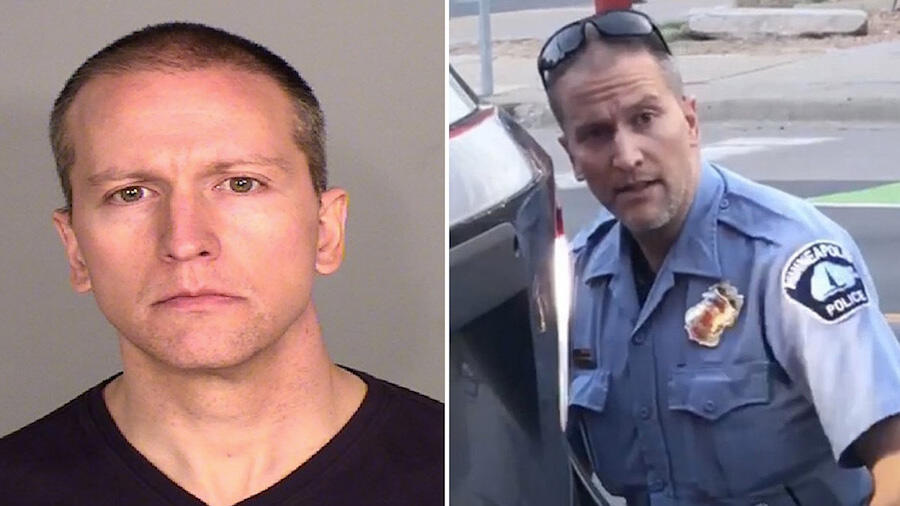 Derek Chauvin was sentenced to 22 and a half years in prison for the murder of George Floyd.
Hennepin County Judge Peter Cahill, handed down a sentence of 270 months for charges of second-degree unintentional murder, third-degree murder and second-degree manslaughter. Chauvin received a credit of 199 days served in prison, thus the 22 and a half.
"What the sentence is not based on is emotion or sympathy," Cahill said. "But at the same time, I want to acknowledge the deep and tremendous pain that all the families are feeling, especially the Floyd family. I'm not going to attempt to be profound or clever because it's not the appropriate time. I'm not basing my sentence on public opinion. I'm not basing it on any attempt to send any messages."
Chauvin faced significant prison time for Floyd's death. Prosecutors wanted 30 years, while Chauvin's attorney, Eric Nelson, asked for probation and time served. Floyd's family wanted the maximum sentence. Chauvin has 60 days to appeal his sentence with the Minnesota Court of Appeals. He can also appeal Cahill's ruling that denied his bid for a new trial.
Chauvin declined to give a statement at the hearing, but he did offer his condolences to the Floyd family. "There's going to be some other information in the future that will be of interest, and I hope it will give you some peace of mind," he said.
His three co-defendants are set to stand trial next March on charges of aiding and abetting second-degree murder.