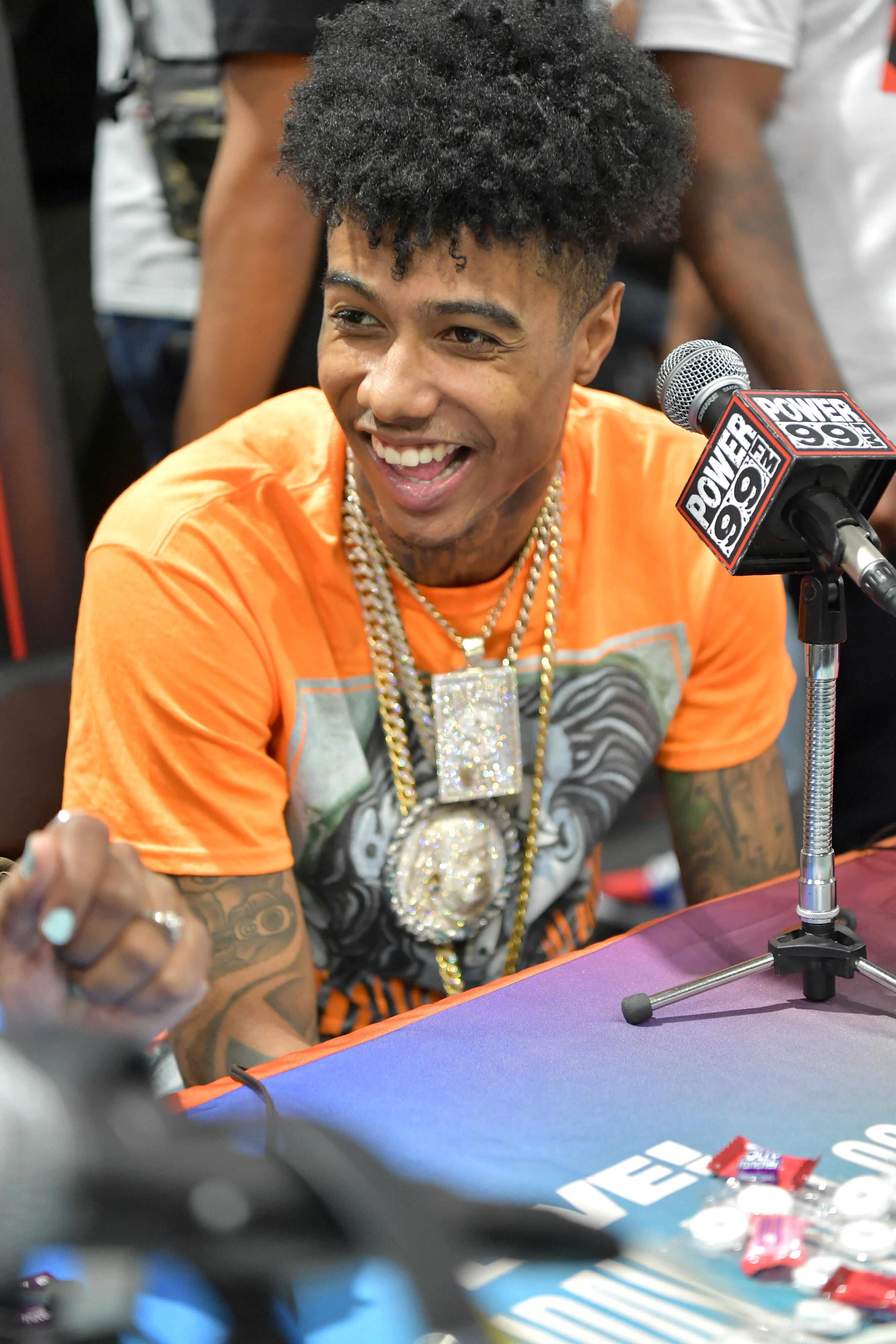 Blueface's Instagram is grabbing more attention than his actual music. The "West Coast" rapper filmed his baby mama raging outside of his home and breaking one of his windows.
Blueface posted multiple clips of her outburst with their son is witnessing the chaos while Face asks, "What's wrong with your mommy?"
At one point, the child is seen crying outside, while Blueface makes jokes while filming the incident.
"I got some good dick, on Crip," he said. "Damn, I got some good dick."
Jaidyn Alexis reacted with her own Instagram post.
"Since we take shit to the gram," she wrote. "Niggas lick asshole and then when bitches do the pull up they run up stairs wit a scary bitch. But we don't see the footage of when a bitch got inside now do we babe. Yea ight no nigha, no bitch & not even the cops gon do NOTHIN. # rappers call the cops THESE DAYS [rat emoji]."
Blueface's home has become a destination for unfortunate episodes all of which have been documented on Instagram.
Multiple women brawled at his residence during a video shoot and he livestreamed his mother and sister getting kicked out of his house.
Photos by Getty Images