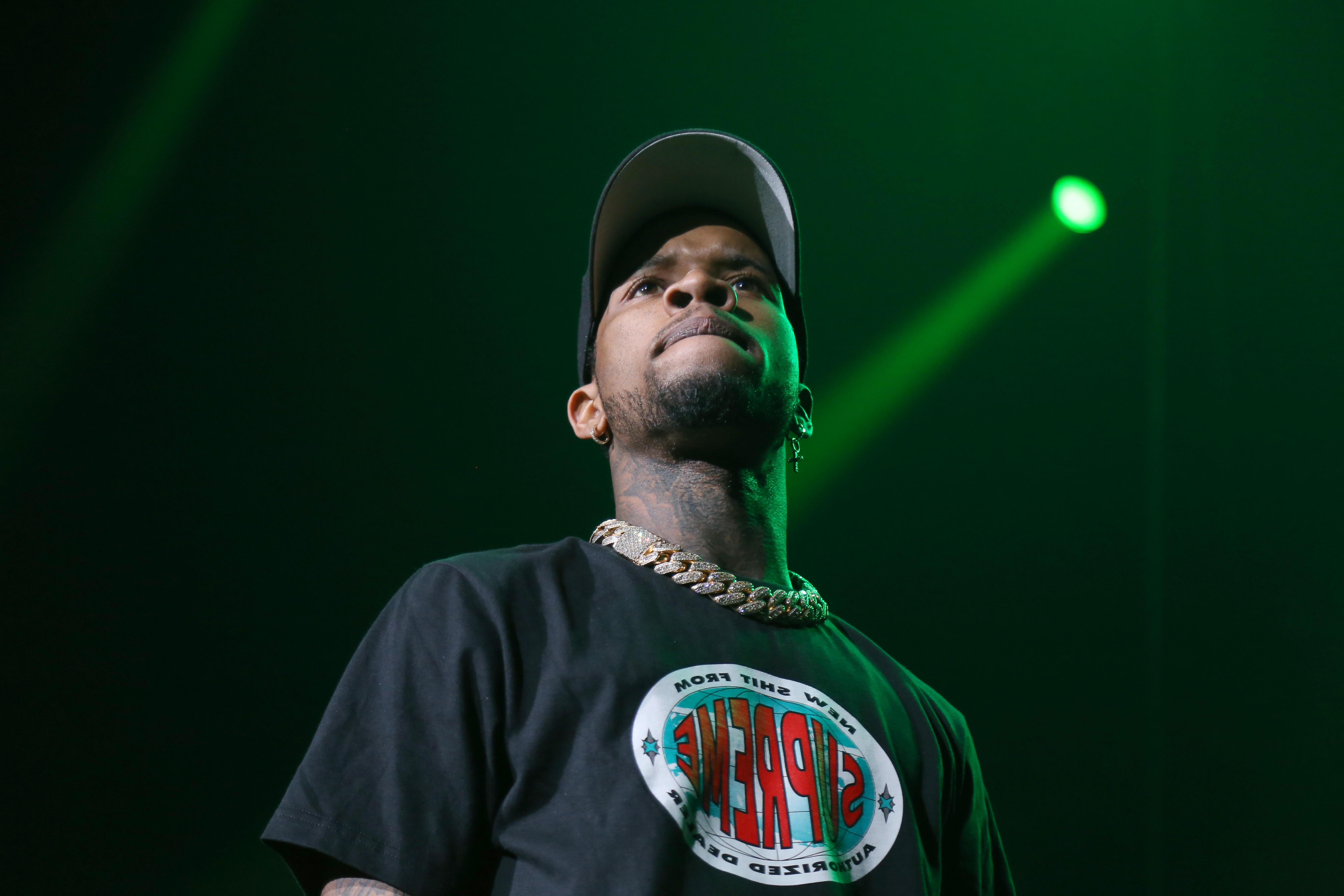 Model Celina Powell is claiming that she was beat up by Joe Budden's ex girlfriend, Kaylin Garcia, who was defending Tory Lanez. This all allegedly went down when she ran into Lanez after only beefing with him online.
Powell and Lanez have lived in the same Miami high-rise for some time, but had not yet crossed paths until Friday. The cause of the beef remains unclear, but it's likely tied to Powell's frequent social media posts exposing celebrities after she sleeps with them.
Powell says she was outside Lanez's condo when he approached her in an attempt to take her phone, but she denied him and tried to walk away. That's when she was blindsided by Garcia and blacked out before waking up to bad bruises and pain in her back and her neck. She refused medical care at the time, but was later treated at the hospital.
There is footage of Garcia leaving the scene with Lanez and his bodyguard in Lanez's white Bentley, but not of the incident. Lanez says that it was Powell who had approached him first to harass him.
No arrests have been made.
Photos by Getty Images