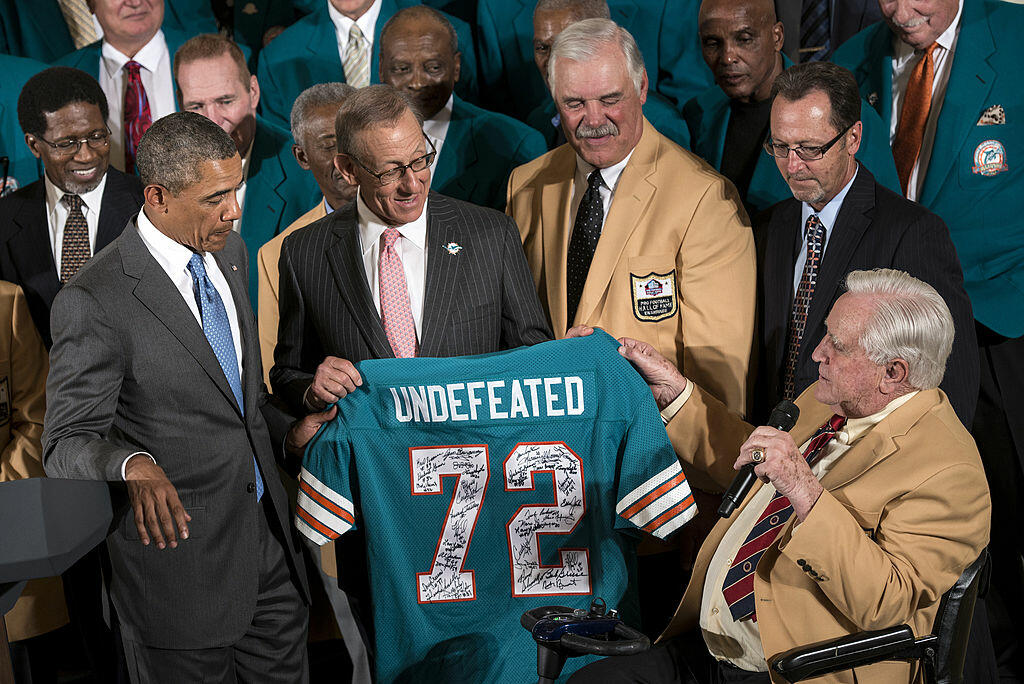 Don Shula has passed away.
Considered one of the single greatest coaches in the history of sports. The NFL Hall of Famer led the Miami Dolphins to a perfect season in 1972 Don Shula and in his 33 seasons in the NFL had only two losing records. The ALL-Time leader in NFL wins has died at 90 years old.
The Miami Dolphins have reported that the coach "passed away peacefully at his home this morning,".
"Don Shula was the patriarch of the Miami Dolphins for 50 years," the team said. "He brought the winning edge to our franchise and put the Dolphins and the city of Miami in the national sports scene. Our deepest thoughts and prayers go out to Mary Anne along with his children Dave, Donna, Sharon, Anne and Mike."
After a playing career as a defensive back for the Colts in the 1950s he went on to become an assistant coach in Baltimore. He took over the head position in 1963 and led the Colts to the famed Super Bowl III where he lost to Joe Namath's New York Jets. 1970 he left Baltimore to take over the Miami Dolphins where he remained till his retirement in 1995. Along with his 347 wins he has 6 appearances in the Super Bowl, wining back-to-back seasons and going undefeated to win Super Bowl VII. A feat that every NFL team has tried to replicate since.
Don was elected into the Pro Football Hall of Fame in 1997.
Photos by Getty Images