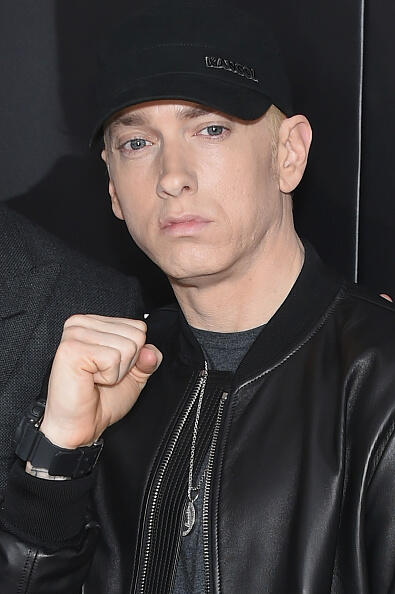 Life kinda imitated art for Eminem when 26-year-old Matthew David Hughes broke into his home using a paving stone to smash out a kitchen window.
The break-in was around 4 a.m. while Em's security team was asleep. Shady himself came face-to-face with Hughes who got into the living room. Although the alarm went off, it was Em yelling for security that ultimately woke them up. They rushed in and subdued Hughes until police arrived.
Hughes was taken into custody and booked on two felony charges, including first-degree home invasion and malicious destruction of a building. Hughes remains in Macomb County Jail.
Police believe Hughes wasn't there to steal anything, he wanted a chance to talk to the rap god. Considering Em has been quarantined at home, there was a good chance he'd be home.
Photo by Getty Images