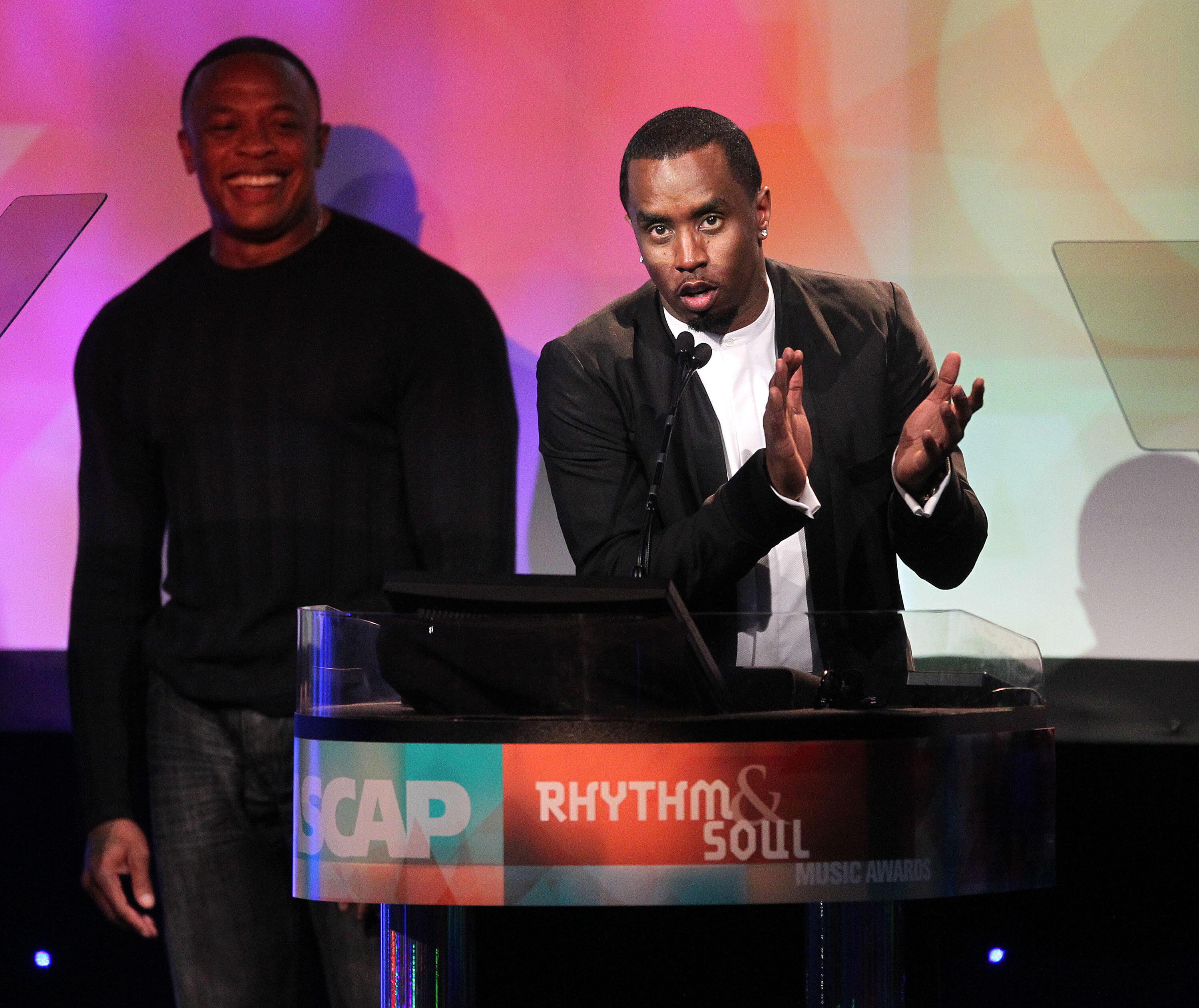 Are we gonna get East Coast vs West Coast again?
A dream battle between Diddy and Dr. Dre may be in the works. Diddy is up for the challenge!
Fat Joe asked the mogul on Instagram if he would be interested in battling Dr. Dre on Verzuz, the new Instagram Live series created by mega-producers Timbaland and Swizz Beatz.
"We're definitely talking about it," Diddy responded. "You heard it here. You heard it here on the show."
Music artists have turned to the Internet for entertainment during the coronavirus pandemic and Verzuz has become a popular destination. Battles between T-Pain and Lil Jon, Babyface And Teddy Riley, and RZA and DJ Premier have blown up IG.
Swizz Beatz floated the idea of Diddy and Dr. Dre, describing the match as a "UFC-style pay-per-view" event.
"We need Dr. Dre versus P. Diddy Pay-per-view for the culture," Swizz Beatz said. "Let's bring the two kings in and give back to the people. This is a give back to the people."
Photos by Getty Images