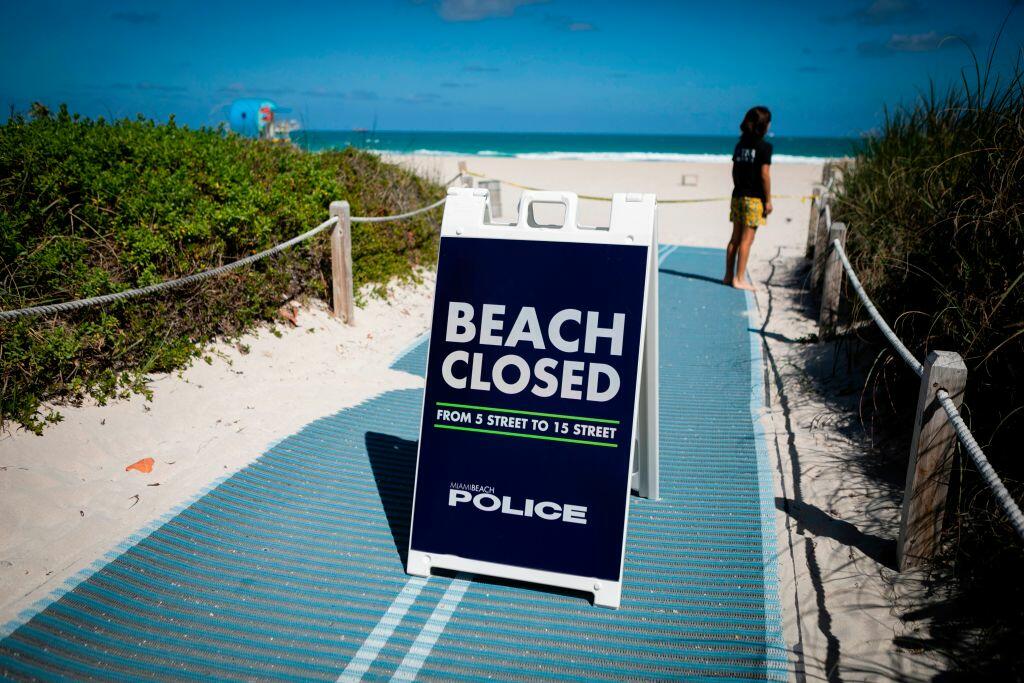 Mayor Carlos Gimenez's is discussing the idea of gradually "moving to a new normal" during the coronavirus pandemic. The idea allows Joggers without face masks at public parks and golf players are acceptable.
The hashtag #FloridaMorons went viral when crowds gathered at beaches in Duval and St. Johns counties.
"We can't let a handful of folks that just don't want to follow the rules to ruin it for the rest of us," Gimenez said.
Gimenez held a public virtual town hall to discuss plans to reopen Miami-Dade's parks and golf courses
Without a vaccine, epidemiologists and physicians warn COVID-19 will continue killing, but economists warn the strategies are fueling a recession that includes skyrocketing unemployment and closure of small businesses.
"Doctors agree that open-air activities are good for the people's physical and mental health," Gimenez said. "They are also finding that obesity is contributing to the mortality rate of COVID-19 patients, so we will like people to get some open air and sunshine but to do it in the right way."
Miami, Hialeah and Miami Beach are among the Miami-Dade cities with the most COVID-19 cases in the state. Nearly 36% of the COVID-19 cases in the state are in Miami-Dade, which 27% of the state's fatalities are in.
"Miami-Dade police, along with the local police department, the U.S. Coast Guard and the Florida Fish & Wildlife also will be cracking down on anyone not following social distancing and other rules," Gimenez said.
Photos by Getty Images