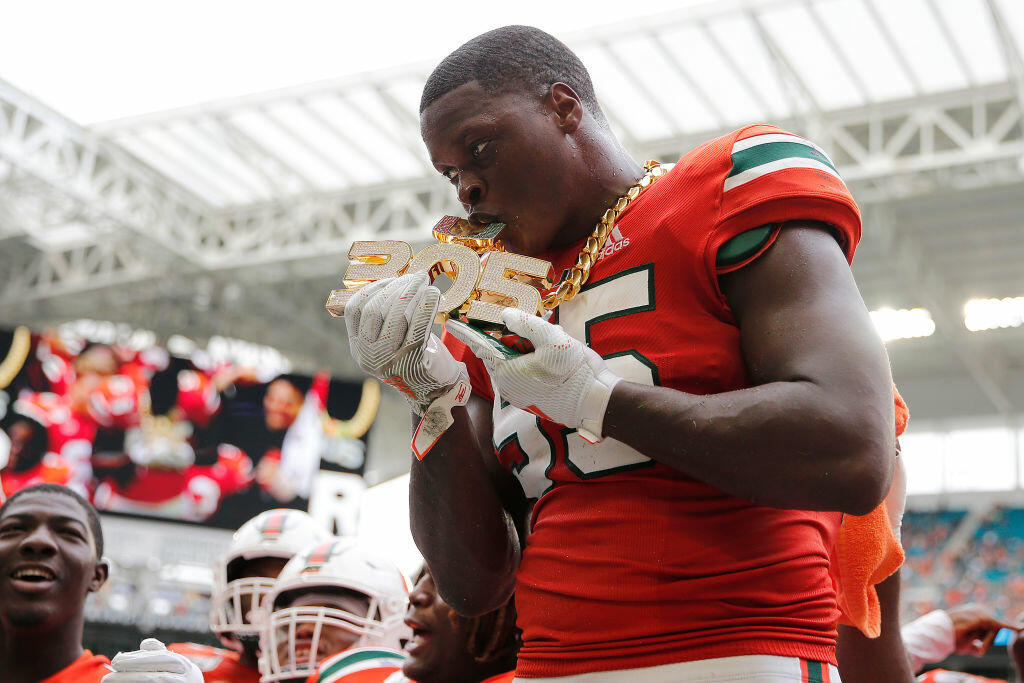 You want a turnover chain? You don't gotta play for the U, you just have to start bidding at all in challenge.
Ray Lewis is offering up an original turnover chain PLUS a VIP experience in exchange for COVID-19 donations. The Hall of Famer announced he's accepted Michael Rubin's All In challenge by offering up a Hurricanes Turnover Chain.
Ray will fly the winner of his the auction to Miami for te Canes game against Florida State. The winner will be put up in the famous Fontainebleau hotel for the weekend. The winner can be joined by as many as 3 other friends and will also get steak dinners and a once in a lifetime meet and greet before the big game.
"You're going to be able to run out of the tunnel!" Ray says. "Come out of the smoke! One of the most iconic memories of all-time!"
Photos by Getty Images