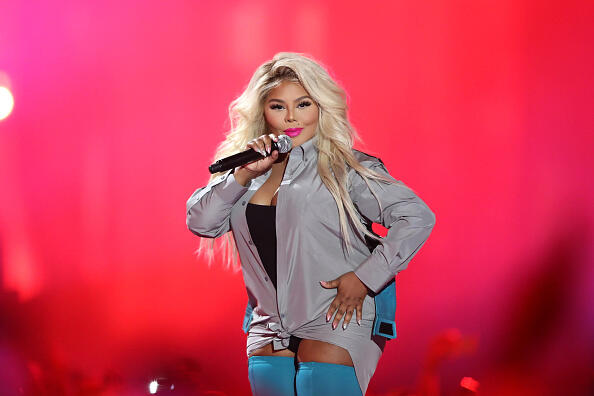 Lil Kim has responded to Bhad Bhabie's comments.
Queen Bee took to her Instagram Live Stories.
"That Lil Kim hate different. Now that's power. How tf I become a target in the middle of a pandemic? There's more important things going on in the world right now but you better believe when this is all over ima put a date and address on it and seal it with a kiss."
Bhad Bhabie went on Instagram Live and pointed to Lil Kim's light appearance and plastic surgery in her defense to her critics about darkening her own skin.
"I used darker foundation," Bhad Bhabie said. "Lil Kim uses foundation that … no disrespect toward Lil Kim. I'm actually a fan of hers. No disrespect to her, but the girl wears foundation that's too light for her face. The girl went and got a nose job to have a smaller nose like white people. Like y'all don't see that? She turned herself into … like I said, no disrespect toward her. I don't have no problem with it. She can do what she do and make her happy. That's all her. But I'm saying she literally got surgery to make herself look like a white person. She's wearing makeup that's light and y'all don't say a g*dd*mn word about her. Y'all don't say a g*dd*mn f*ckin' word about her, but I put on a foundation that makes me look tan…"
Bhad Bhabie posted an Instagram video of herself with a Black girl look and critics accused her of cultural appropriation and "blackfishing."
Bhad Bhabie said her darker skin was for a photo-shoot and asked "Who wants to be Black? I don't understand that. I just really can't comprehend it."
"Millions of people sick, thousands dying every day and y'all worried about me getting makeup done for a photoshoot? the rapper wrote. "I'm usually the wild one but y'all need to chill and focus on what's important right now."
Photos by Getty Images