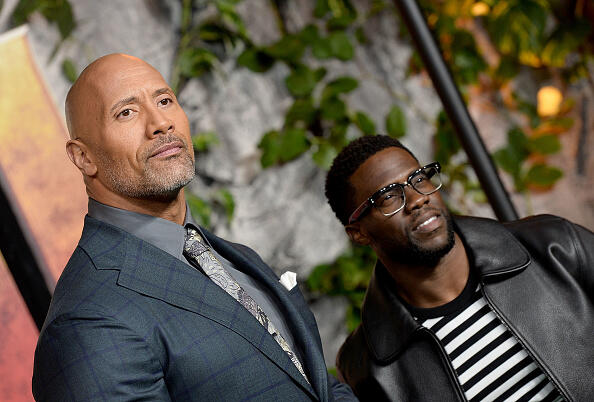 Kevin Hart took another bromantic shot at Dwayne "The Rock" Johnson when he shared a bts video from his new series Die Hart. In an Instagram post Hart is standing with his body double who is a good foot taller than he is takes a shot at Johnson.
As he is being instructed on how a stunt is about to be performed the comedian chimes in with "You know, the only people that they task with stunts like this are the real deal. Me, Tom Cruise, Harrison Ford... that's just to name a few,"
"The rest of those guys are pussies," said Hart. "Dwayne 'The Rock' Johnson... if they only knew, right?"
Photos by Getty Images