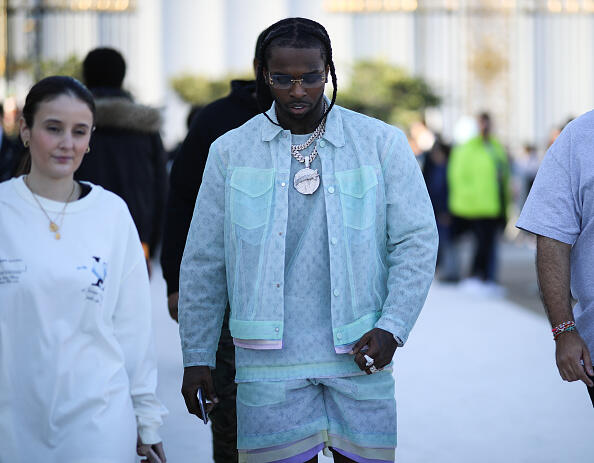 Pop Smoke's camp confirmed that a remix of he and Lil Tjays's "Mood Swings" would be dropping this week. The song is set to drop on Sept. 18th.
Shoot For The Stars Aim For The Moon has been doing huge numbers. It's maintained a steady spot within the top 10 on the Billboard 200.
This week, it hit #2 on the Billboard 200, just below Big Sean's Detroit 2 and well above Tekashi 6ix9ine's Tattle Tales at number four.
Pop Smoke's, Shoot For The Stars Aim For The Moon is an album Steven Victor, Pop's manager, put his best foot forward in executing Pop Smoke's vision.
But fans will be able to look forward to more music from Pop in the future, as Steven Victor confirmed.
"There will be," Victor wrote in response to a fan's inquiry about future posthumous projects. "Also a project pop, melo, axl & ricobeats were working on."
It'll likely be a while but, Shoot For The Stars delivered enough music to hold us over for a long time.
Photo: Getty Images