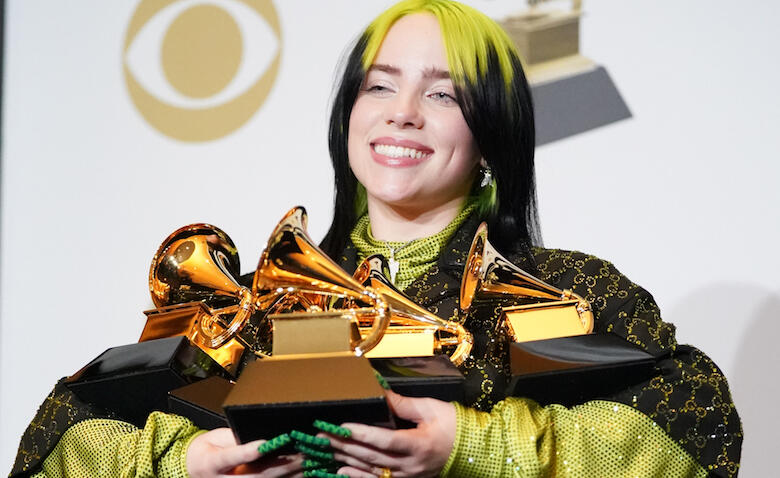 Fresh off her sweep at this year's Grammy Awards, Billie Eilish is covering this month's issue of Vogue and coming for Drake haters.
Back in November, the 18-year-old singer revealed that she and the 6 God have a great bond... They even text. Well, social media did not react to that kindly, in fact, they found it to be creepy considering the age gap between the two artists.
Well, Billie wants everyone back alllllll the way up. In the issue she says, "The Internet is such a stupid a-- mess right now," "Everybody's so sensitive. A grown man can't be a fan of an artist?"
She continued by saying, "There are so many people that the internet should be more worried about. Like, you're really going to say that Drake is creepy because he's a fan of mine, and then you're going to go vote for Trump?"
I mean... She has a point.
CHECK OUT THE PHOTOS OF HER VOGUE ISSUE BELOW: