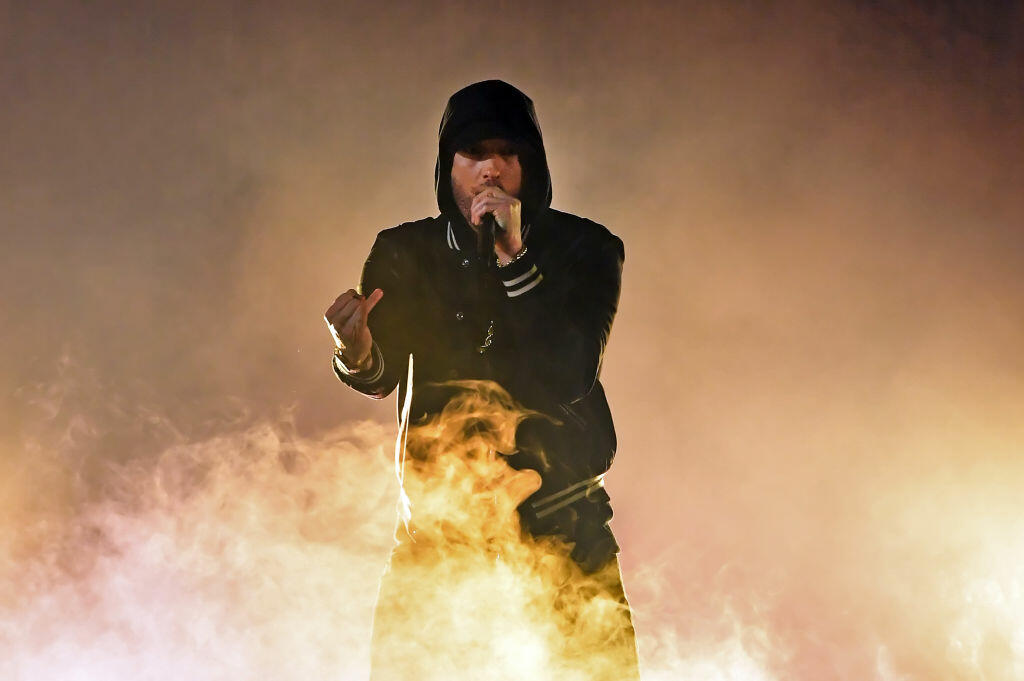 The GOAT from 8 Mile pulled a Beyonce and dropped a surprise album. On Thursday night, the rapper tweeted out "It's your funeral..." with the link to his new album and social media went crazy!
"Music To Be Murdered By" marks Eminem's 11th studio album. The 20-track album has some dope collaborations such as, Ed Sheeren, Young M.A and the late Juice WRLD.
One of the tracks, "Alfred" is named after the late, great filmmaker Alfred Hitchcock, can be heard on the 30 second intro clip:
"How do you do? Ladies and gentlemen... my name is Alfred Hitchcock and this is Music to Be Murdered By... It is mood music in a jugular vein... so why don't you relax? Lean back and enjoy yourself... until the coroner comes."
"Music to Be Murdered By" is produced by Eminem's longtime friend and partner-in-crime, Dr. Dre.
Check out the album for yourself and let me know your favorite track in the comments below.
It's your funeral...#MusicToBeMurderedBy Out Now - https://t.co/q4TAFJUVGV pic.twitter.com/6PqnTjCKgu

— Marshall Mathers (@Eminem) January 17, 2020