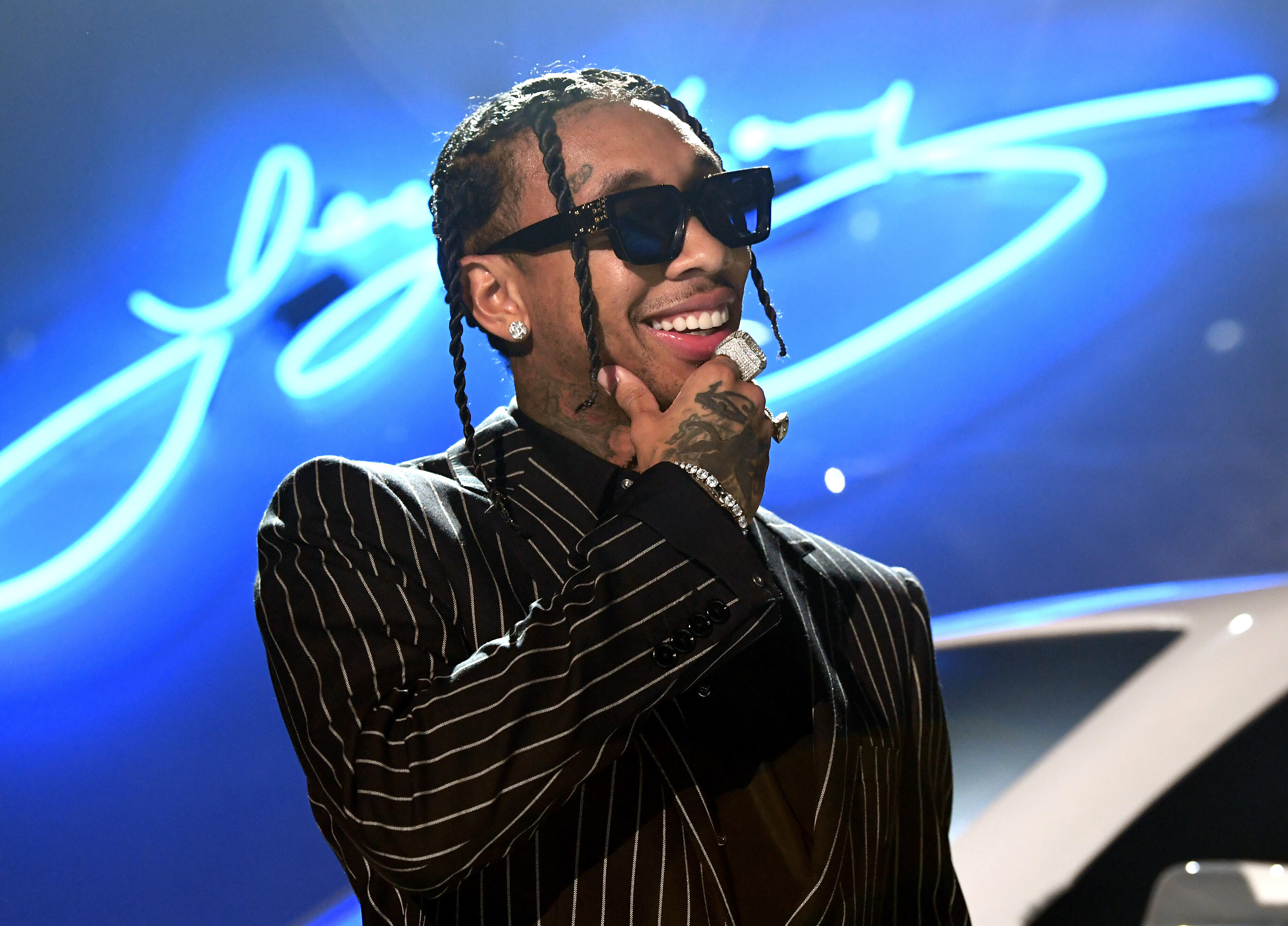 Tyga is officially back with a major recording label.
The Taste rapper has signed a multi million-dollar deal with Columbia Records.
Joining the Sony Music label was a decision made with a global view, Tyga tells Variety. "They definitely understand the global brand," he says of the company. "I have a lot of fans worldwide — in places I've never been like South America, and in places I have been like Asia and Europe. They can help bring that to a larger scale. Doing it independently, you don't really have those teams to help worldwide. Sony, if you look at the history from what they've done from Pharrell to Beyonce to Adele — then you look at Lil Nas X, one of their new artists that's blown up this year — they've done a lot for artists globally, for their brand. That's why I wanted to partner up with them."
The deal came after Tyga linked up with Columbia Record's Chairman and CEO, Ron Perry. When asked about Ron , Tyga said: "I've been a fan of how he's been able to spot talent; how he's been able to A&R; and to publish people. And likewise, he's been following my career for a long time. It makes sense for me to do something with Ron. If I was going to go anywhere major, I want to go somewhere where the head person in charge is really about the music and really understands me."
Tyga will be leaving his independent label Empire in good graces and says he learned the game on a different level and gives credit to Empire for teaching him a lot.
Send well wishes to Tyga in our comments section!