The Weeknd was recently in Los Angeles performing at the SoFi Stadium. After performing only three songs the super-star had to stop performing. The play set initially was for 29 tracks but The Weeknd ran off stage and returned a few minutes later apologizing to his fans directly.
The Weeknd provided a quick up date to his fans. He wrote, "Doctor says my voice is safe and with rest i'll be solid and able to bring the show my TORONTO fans are waiting for." He added that an "LA date is being worked out soon," Weeknd thanks his fans "SO much for all the love and understanding that's come my way. i love you all so much... XO."  In another post he wrote, "nowhere i'd rather be than on that stage," promising, "see you soon XO."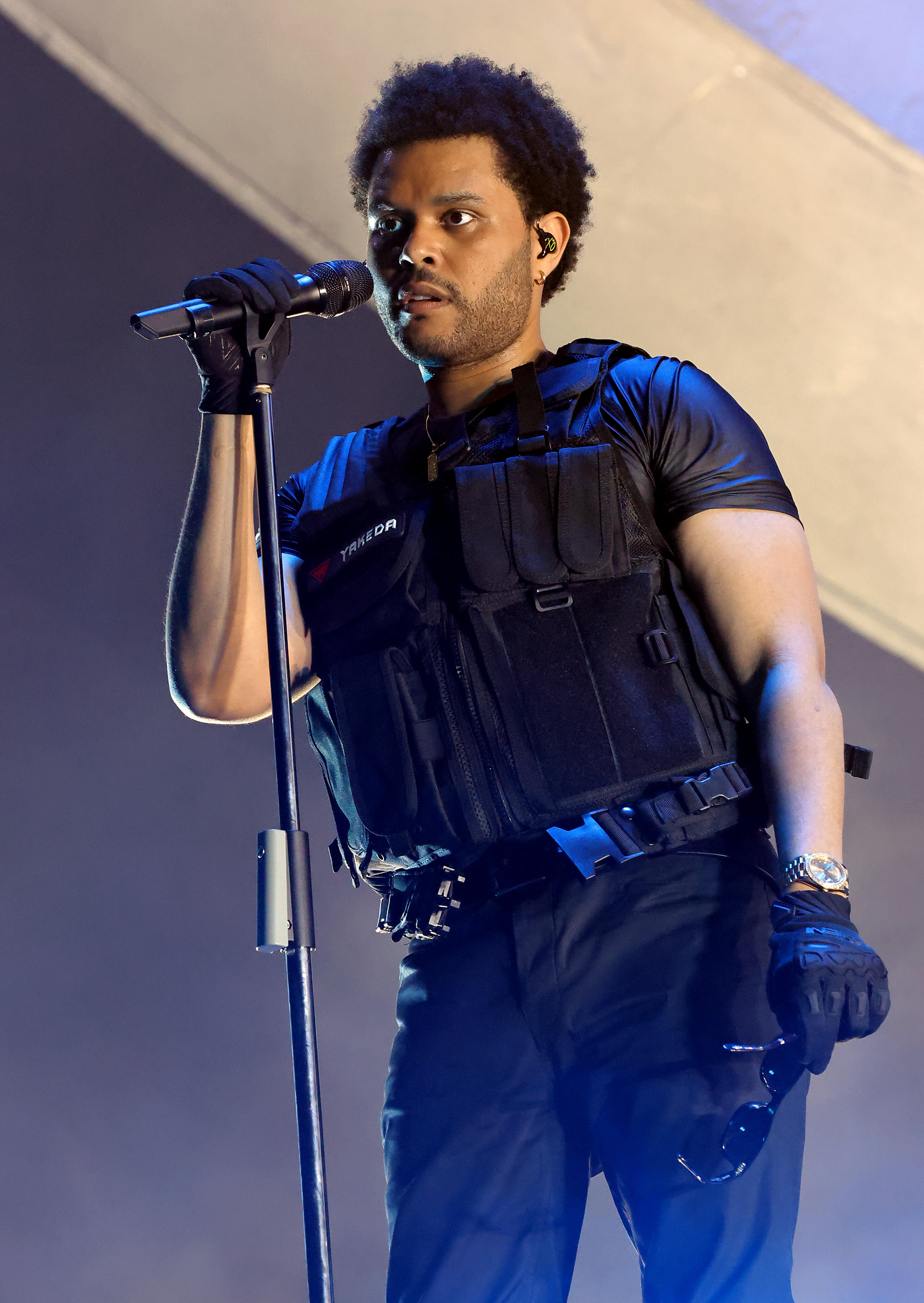 The Weeknd lost his voice on stage. When he returned canceling to show, he returned to the stage telling the audience,
" I don't know what just happened, but I just lost my voice. This is killing me. I don't wanna stop the show, but I can't give you the concert I wanna give you right now. I'm gonna make sure everybody's good – you'll get your money back – I'll do a show real soon for you guys," he told the crowd. "But I wanted to come out and personally apologize and not tweet it or Instagram it or whatever. I want you guys to know that I can't give you what I want to give you. I apologize. I'm so sorry. I love you guys so much." as reported by EXTRA.
The Weeknd shared on Twitter explaining that he felt his voice go out and it hurt. He mentioned how devested he was. He tweeted, "My deepest apologies to my fans here. " I promise I'll make it up to you with a new date."
There are future dates on tour schedule but no updates to if there will be any changes with dates announced yet.
Photo: Getty Images