This years VMA's the stage was colorful with performances! There were several moments that had viewers gasping for air! Niki Minaj co-hosted the spectacular night along with Jack Harlow and LL Cool J. Jack Harlow opened the show. Performing First Class he had Fergie join him. The two set next to each other in audience and cameras caught them hugging. Jack Harlow won four awards. He thanked Fergie for taking the stage with him and clearing the song.
Bad Bunny was in full affect with electric sounds making the fans scream and dance with excitement. During the closing of his performance Bad Bunny kissed two of his back up dancers; one female. The cameras got a close up view of the male dancer Bad Bunny kissed as well. He almost broke the internet.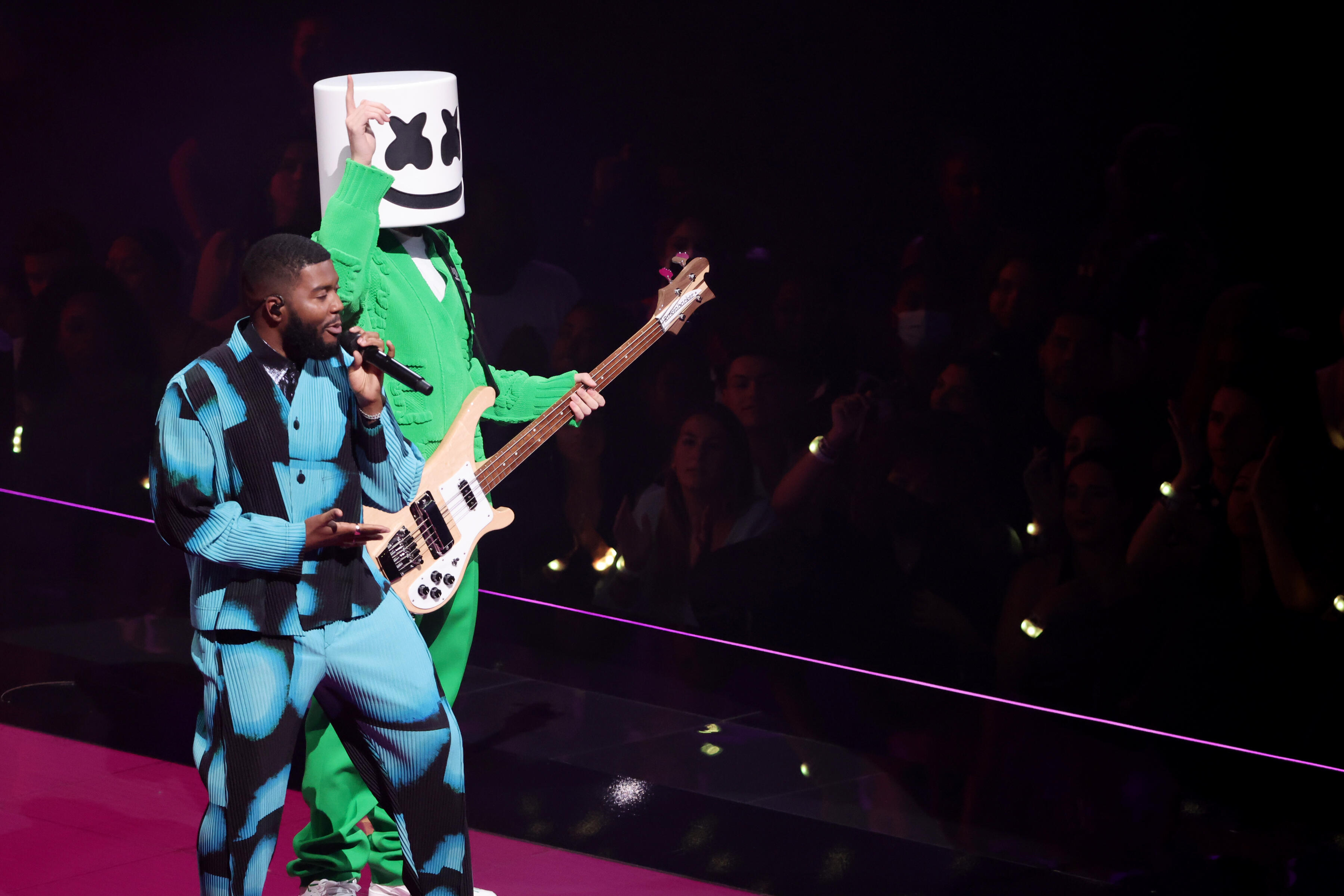 Lizzo performed "About Damn Time" and "To Be Loved (Am I Ready)" and gave a jaw dropping speech accepting her ward. Lizzo responded to Aries Spears in true Lizzo fashion. She gave out much love but also had to throw out the "B*@ch" word a few times and remind her haters that she's winning!
Nicki Manji was busy co-hosting, performing and winning! Nicki accepted The Video Van Guard Award. She channeled in her inner Whitney Houston and gave special thanks to many in the music industry along her career journey. Nicki closed her speech out with thanking the "Barbz" and sharing how much love she has for them. She also made sure to let the Barbz and the world know how much she loves her " papa bear"; her two-year old son.
There were many more performances and the RSVP audience was star studded. What are your thoughts on this year's VMA's. We like or nah? Hit me up with spin on the VMA's...@DJBulletproof
Photo: Getty Images
Video: Youtube shorts