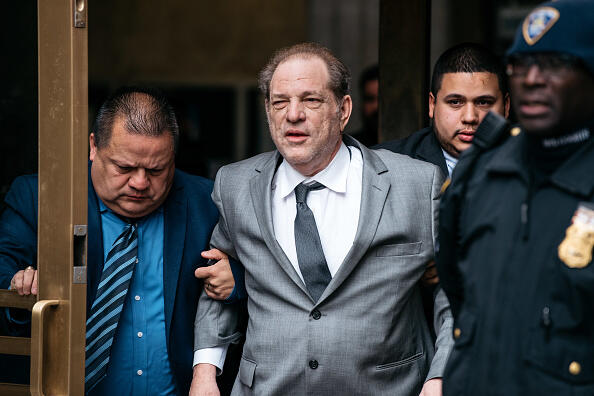 Earlier this morning the news hit that Harvey Weinstein, the disgraced movie mogul/film producer has been sentenced to twenty-three years in prison for third-degree rape and a felony sex crime. After the judgment handed down by Justice James Burke, it was obvious the decision was to the approval of most as prosecutors and Weinstein's several accusers were greeted with applause.
The former Hollywood film producer was facing a maximum sentence of twenty-nine years following his Feb 24th conviction. It was predicted he would be sentenced to about ten years, but today those predictions were proven wrong.
The "Silence Breakers", which has been the term given to the group of 24 women who spoke out against Weinstein in an official statement saying "Harvey Weinstein's legacy will always be that he's a convicted rapist. He is going to jail ― but no amount of jail time will repair the lives he ruined, the careers he destroyed, or the damage he has caused."
Do you agree with the Judgement handed down to Harvey Weinstein? Was it Fair or Too Strict?
photos courtesy of Getty Images