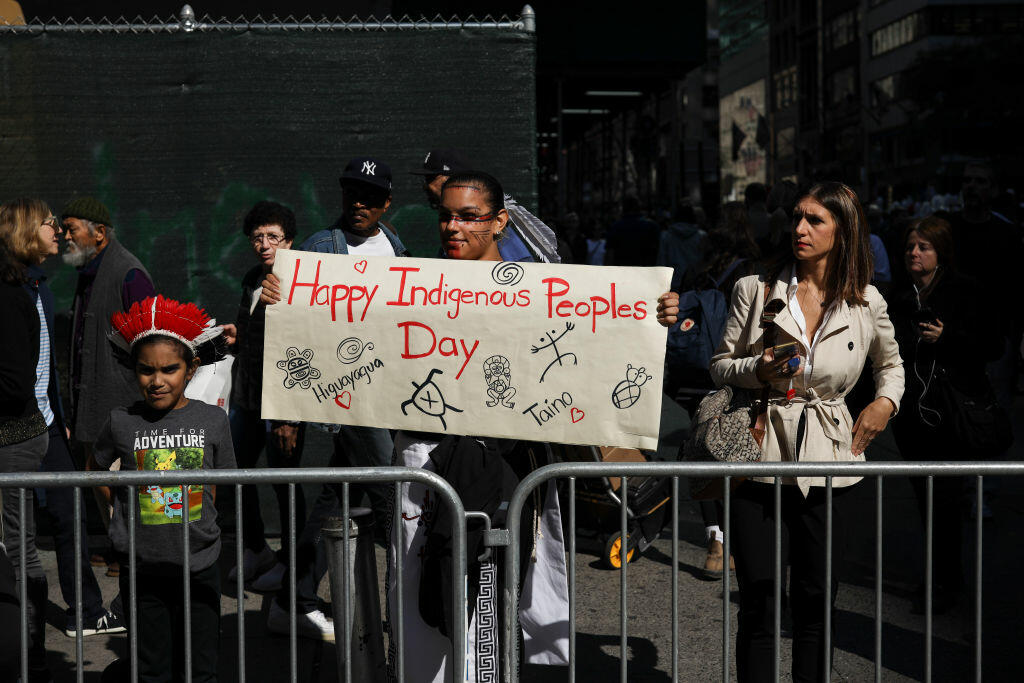 Cities plan to host virtual or outdoor events to mark Indigenous Peoples Day, which celebrates and honors Native American histories and cultures.
Fourteen states – Alabama, Alaska, Hawaii, Idaho, Maine, Michigan, Minnesota, New Mexico, North Carolina, Oklahoma, Oregon, South Dakota, Vermont and Wisconsin – plus the District of Columbia and more than 130 cities observe Indigenous Peoples Day instead of or in addition to Columbus Day.
South Dakota was the first state to recognize the day in 1989, and Berkeley and Santa Cruz, California, followed. California and Tennessee observe Native American Day in September.
Columbus is credited as the "discoverer" of the New World, where millions of people already lived. After four expeditions to the Caribbean and South America over two decades, where he enslaved and decimated populations and opened the floodgates of European colonization.
Columbus Day celebrations date back to 1792, and is one of 10 official federal holidays. Columbus, Ohio, stopped observing the holiday in 2018, citing a lack of funding to give city employees both Veterans Day and Columbus Day off.
Photos by Getty Images