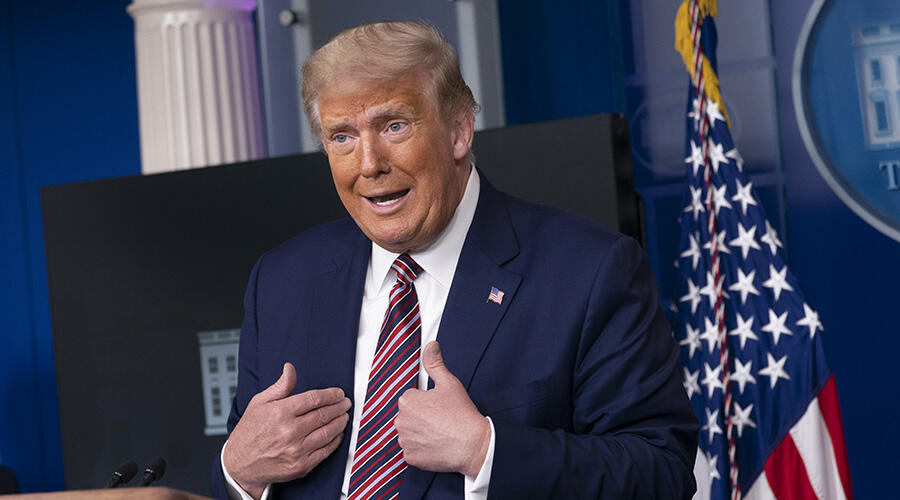 The New York Times obtained two decades of President Donald Trump's tax returns, which detail how he managed to minimize the amount of income tax he owed to the Internal Revenue Service. In ten of the past 15 years, Trump paid no federal income tax and paid just $750 in 2016 and 2017.
He managed to avoid paying federal income taxes by writing off a bevy of losses from his vast business empire. He made hundreds of millions of dollars during his time on The Apprentice and used that money to buy up businesses, including numerous golf courses around the world. While President Trump claimed he earned $434.9 million in a 2018 financial disclosure, according to his tax records, he racked up $47.4 million in losses.
The Times also provided insight into the IRS audit that Trump has used as the reason to keep his tax returns private. The audit is over a $72.9 million tax refund he received and could cost him $100 million if the IRS rules against him.
The newspaper said it did not release copies of Trump's tax filings to protect their source, who was legally allowed to have access to the returns.
President Trump disputed the report, calling it "fake news" and suggesting that he paid his fair share of taxes over the years.
"It's fake news, it's totally made up," Trump said. "Everything was wrong, they are so bad."
The Trump Organization blasted the report, and said that Trump has paid "tens of millions of dollars in personal taxes."
"The New York Times' story is riddled with gross inaccuracies. Over the past decade, the President has paid tens of millions of dollars in personal taxes to the federal government," Alan Garten, a lawyer for the Trump Organization, said. "While we tried to explain this to the Times, they refused to listen and rejected our repeated request that they show us any of the documentation they purport to be relying on to substantiate their claims."
Photo: Getty Images