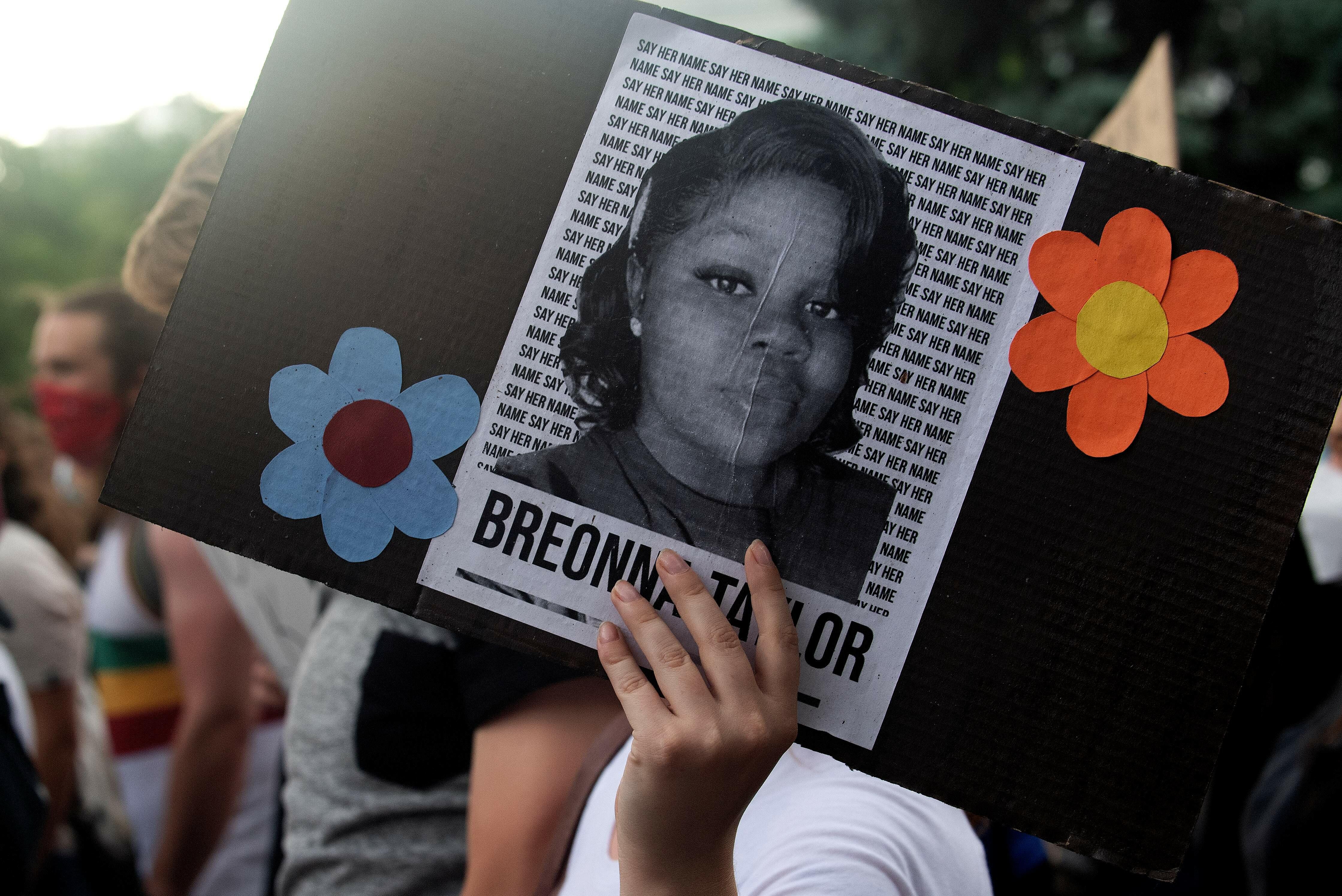 A Kentucky grand jury has decided to indict Brett Hankinson, one of the three Louisville Metro Police Department officers involved in the fatal shooting of Breonna Taylor.
Hankison, was fired in June, and has been charged with three counts of wanton endangerment. The grand jury did not announce charges against the other two officers involved.
Kentucky Attorney General Daniel Cameron made remarks regarding the grand jury report.
Ahead of the grand jury decision, Louisville Mayor Greg Fischer announced a countywide curfew from 9 p.m. to 6:30 a.m. for 72 hours declaring a preemptive state of emergency as the city braces for possible protests.
The police shut down parts of downtown to car traffic to ensure the area is safe for demonstrators.
Photos by Getty Images