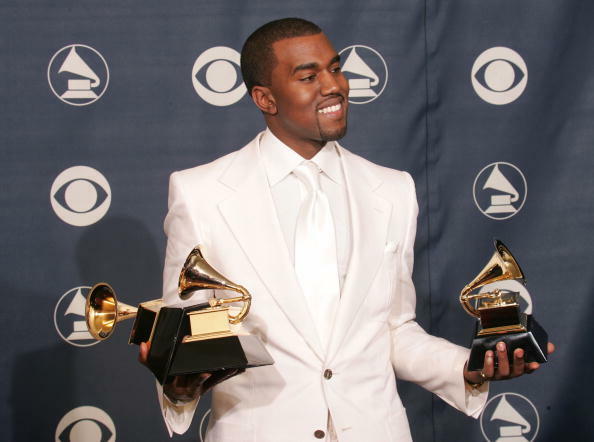 Kanye West is trying to promote change in the music industry by returning his share of G.O.O.D. Music artists' masters.
Kanye tweeted, that he owns 50 percent of the recordings.
If Kanye makes good then John Legend, Common, Kid Cudi, Consequence and Mos Def would regain a portion of the music they have released.
He would also be forfeiting a sizeable sum of money generated by Big Sean, Pusha-T, Teyana Taylor, Valee, Francis and the Lights and more.
Kanye West has created new guidelines for recording and publishing deals in the future.
After discussing contracts, masters and rights issues in the music industry on Twitter, he is advocating for fairer treatment for all artists.
The star broke his guidelines down into sections pertaining to royalties, dependants, advances and more.
1. Artists should own the copyright to their recordings and songs outright and then lease them "to the record label/publisher for a limited term". That could be done in one-year deals.
2. Record labels and publishers are service providers who should receive "a share of the income for a limited term", with profits being split "80/20 in the artists' favour".
3. Artists shouldn't be "dependent on no one but themselves to manage their catalog". "You should need NO ONE else to understand the business you're in."
4. All record deals should be written in "plain English" so they are "understandable from FIRST READ".
5. Equity and blanket licenses, as well as advances, should stop when an artist re-signs with a label. "Record Companies have to buy into you, not loan you."
6. Royalties, should have portals to show an artist every song they had delivered, every store their music was being sold in, how many streams each song had and how much income they had earned per song. "every audio file, every asset, every deal [should be] stored WITH the money". "Money and Music must stay together," he said "When your term ends, download it all. Leave."
"I will get my masters, I got the most powerful lawyer in music and I can afford them but every artist must be freed and treated fairly."
Photos by Getty Images