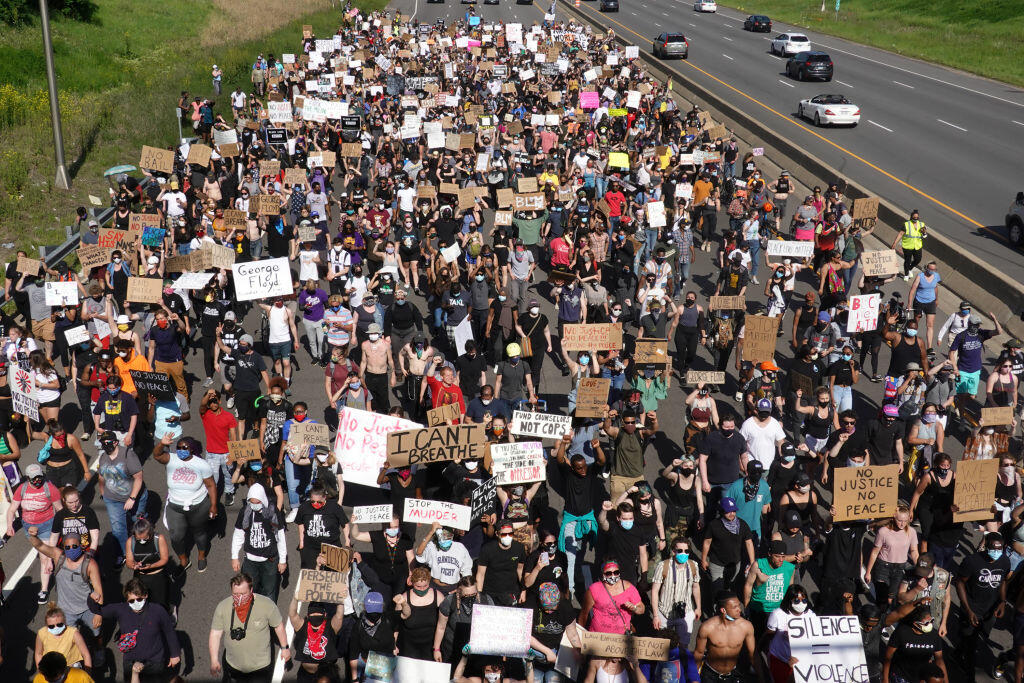 The Minnesota Freedom Fighters is a group formed in the days after George Floyd's killing in response to the local NAACP chapter putting out a call for residents to protect small businesses from destruction as fires and unrest engulfed the city.
Armed with tactical gear they stood watch outside small businesses, patrolled neighborhoods, offered security to protesters, and have been in regular communication with city officials about protests they plan to attend.
The Freedom Fighters have also met with Minneapolis Police Chief Medaria Arradondo, and they're in touch with precinct commanders.
The group provides safety for peaceful protesters, but they also understand that Black men armed with legally registered guns are viewed differently by many in law enforcement.
Members of the Freedom Fighters say their objective is to avoid confrontations by working hand in hand with authorities to defend their community. They aim to de-escalate situations so that police do not get involved, because calling the police has led to encounters in which unarmed Black men have been killed.
The group is not fearful the police will attack them, as they view themselvesas an added layer of security in the community.
Photos by Getty Images