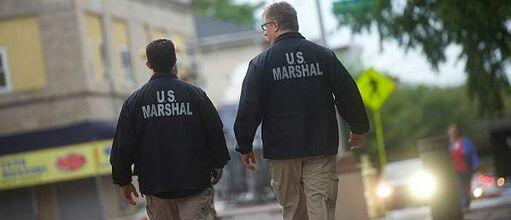 US Marshals in Oklahoma netted more than 260 suspects including 141 gang members and located five missing children.
"Operation Triple Beam" ultimately arrested 262 people including six homicide suspects and others wanted for assault, burglary, weapons offenses and drug offenses.
Five missing children turned up in the investigation, while, 72 firearms, more than 9 kilograms of narcotics and nearly $17,000 were also recovered.
The sting, was part of a violent crime crackdown in Oklahoma City.
"Our primary goal with operations like OTB is to make communities safer," the Marshals said in a statement. "When we arrest these violent fugitives, we are also removing guns and narcotics from our streets. We believe these efforts have an immediate, positive impact on the communities we serve."
Photos by Getty Images