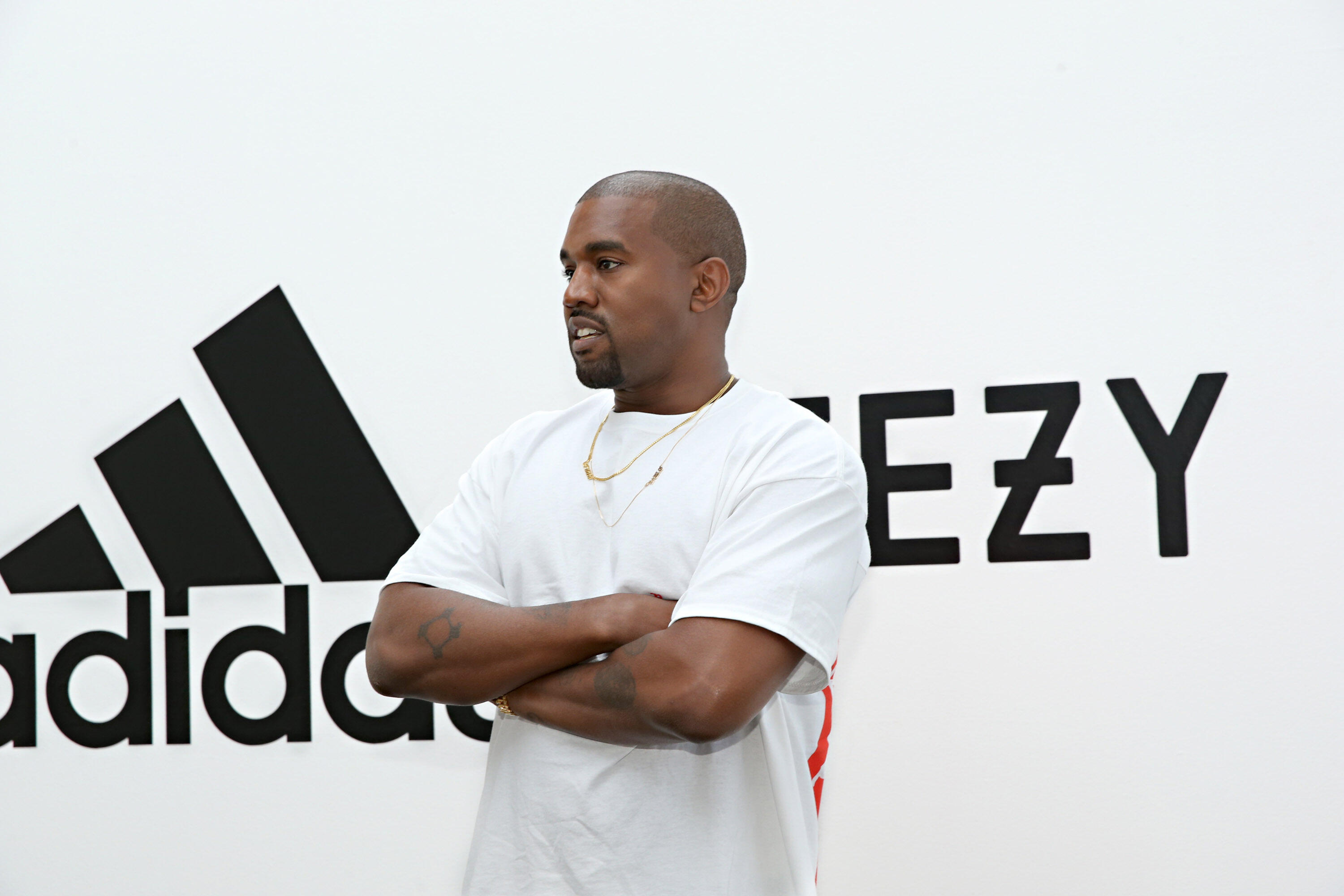 Kanye West has announced that he is the new head of sportswear giant Adidas.
"I am the new head of adidas I will make sure all shoes have no laces as Run DMC told me to do... look natural... no laces (sic)," he wrote on Twitter.
Kanye quickly deleted that tweet and added: "I am the head of adidas... I will bring adidas and puma back together and bring me and jay (longtime friend and collaborator JAY-Z) back together... all pumas designs are embarrassingly trash but I will personally design puma and adidas and make everything ok."
Kanye also said that the rumours suggesting JAY-Z had sold his masters to buy his own were false.
"Don't let the system pit us against each other... JAY IS MY BROTHER... I have eternal love for all artists that have been through and are still trapped (in) this crooked system. Jay still doesn't get his own masters back for ten years. I will see to it that we all get our masters."
West has also vowed to help Taylor Swift, get her masters back in her ongoing dispute with her former label, Big Machine Records, now co-owned by Scooter Braun.
"I'M GOING TO PERSONALLY SEE TO IT THAT TAYLOR SWIFT GETS HER MASTERS BACK," he wrote. "SCOOTER IS A CLOSE FAMILY FRIEND."
Kanye West shared over 100 pages of documents regarding his record deal with Universal Music Group.
Kanye West is on a quest to obtain his masters from Universal Music Group, whom is prohibiting him from doing so.
Based on the details of Kanye's contract, he won't be able to obtain some of his masters for a while.
"Island Def Jam Music Group also agreed to give Kanye the rights, title and interest in all of the masters for his sixth and seventh album, but only after the reversion date—the last day of the semi-annual accounting period—which is 20 years after the initial release of the seventh album. If at that time 'Ye has not recouped his royalties, the reversion date will be extended until the day after the last day in the accounting period after receiving a statement indicating that the royalty account has been recouped," the document states.
Photos by Getty Images