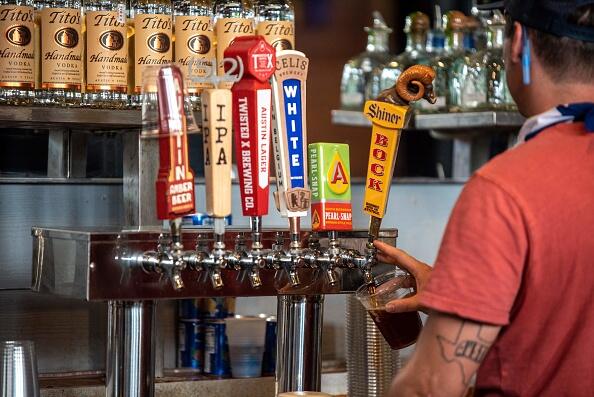 Bars in Florida opened their doors today after being closed for nearly six months due to COVID-19.
The Florida Department of Business and Professional Regulation allowed for bars to operate at 50% indoor capacity. However, Palm Beach County will not reopen right away.
The county's Phase Two reopening plan, incuding bars, arcades, billiard halls, hookah, cigar, and other smoking bars and lounges, nightclubs, establishments offering adult entertainment and strip clubs will be allowed to reopen with reduced capacity in the final increment of the plan.
Harper's Pub in Stuart will be reopening Wednesday after being closed for the past five months.
Harper's Pub Owner Ted Donahue said he can't wait to see his regular customers.
"We're excited. It's been a long time coming," Harper's Pub Owner Ted Donahue said. "It should have happened a long time ago, but it's here."
Donahue has pub locations in Stuart, Port Salerno and Palm City.
Photos by Getty Images