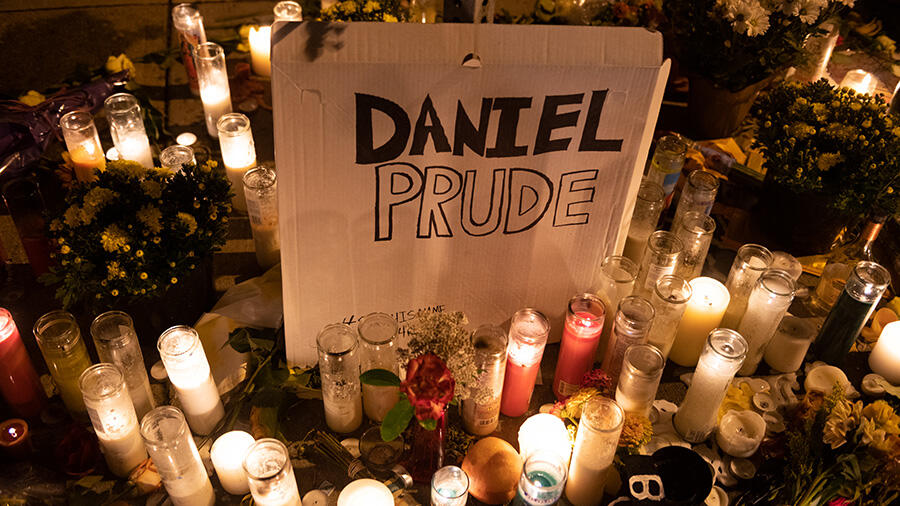 A New York grand jury will be convened to probe the death of Daniel Prude, who died after he was restrained by police officers in Rochester, New York. Body camera video showed the officers placing a spit bag over Prude's head and pinning him to the ground. As officers pressed Prude's face into the pavement, he started to throw up and lost consciousness. He was rushed to a local hospital where he died a week later.
Monroe County Medical Examiner Nadia Granger determined that Prude died from "complications of asphyxia in the setting of physical restraint" but added that PCP was a contributing factor.
"The Prude family and the Rochester community have been through great pain and anguish," New York Attorney General Letitia James said in a statement. "My office will immediately move to impanel a grand jury as part of our exhaustive investigation into this matter."
A lawyer representing the Prude family released the body camera footage last week, sparking protests and riots, as people took to the streets to demand justice for Prude.
On Friday (September 4), the seven officers involved in the incident were suspended with pay.
Daniel's brother Joe, who made the 911 call that led to his brother's fatal encounter with police, is glad a grand jury is looking into the case and wants to see the officers involved face criminal charges.
"I am ecstatic about this," Joe said, according to the New York Times, "but right now, I'm still waiting on seeing the indictment and them being prosecuted to the full extent of the law."
Photo: Getty Images