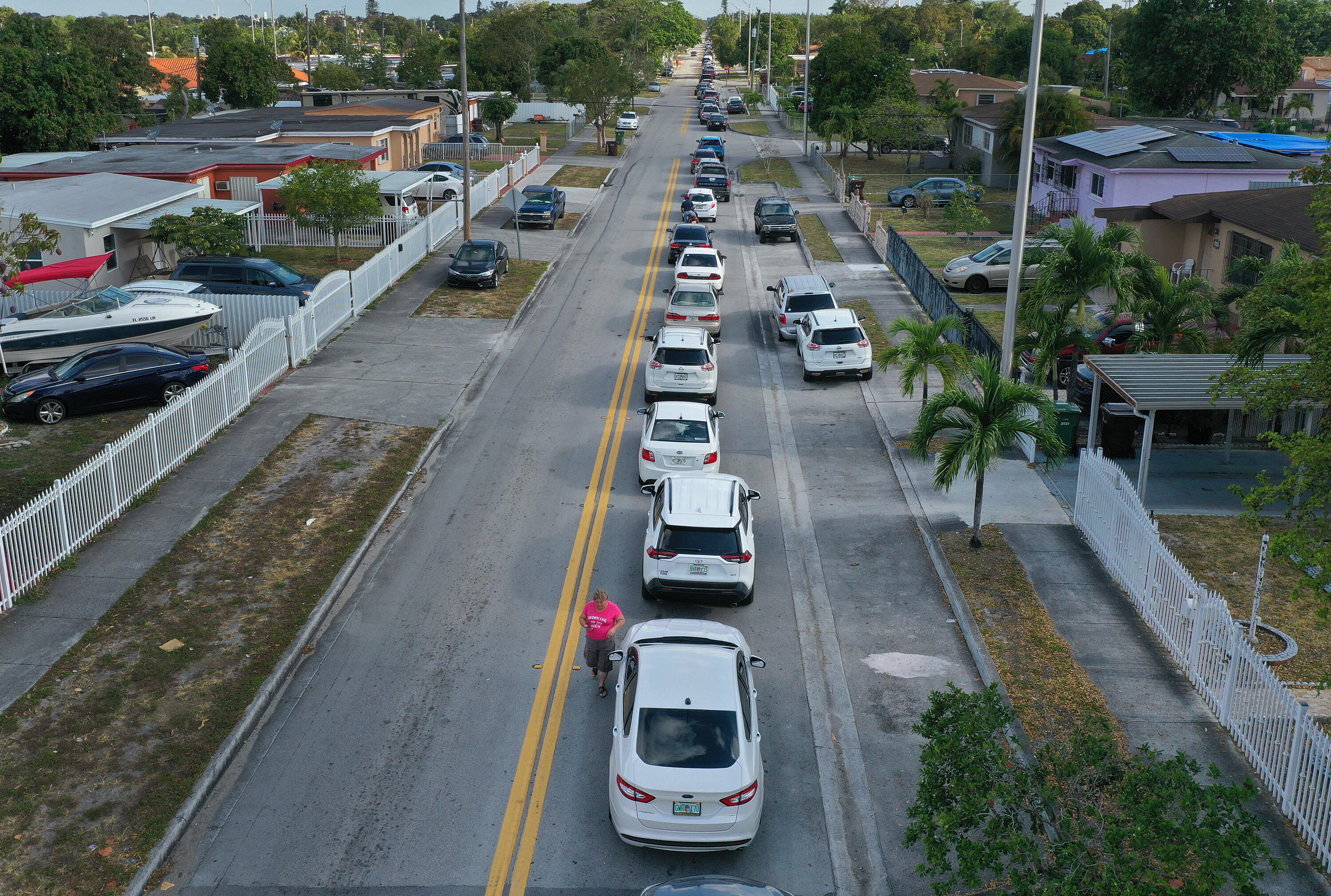 Hialeah is a blue-collar city outside Miami where households are packed, incomes are tight and work is essential.
The virus lurks in the South Florida city's nursing homes, densely crowded apartment buildings and among families whose breadwinners must go out each day to toil at construction sites, hospitals and factories.
Miami-Dade County has endured one of the nation's worst coronavirus outbreaks, and on many days, no other ZIP code in the county has more new cases than downtown Hialeah. The city received national attention for the crush of people waiting at the public library to get applications for unemployment benefits. Now people line up in their cars to get weekly food aid at Amelia Earhart Park or San Lázaro Roman Catholic Church and Shrine.
The swift spread of the virus through crowded apartments got so bad that officials began advising families to social distance among themselves and wear masks at home if any one of them had to regularly go out.
But enforcing even outdoor rules has proved difficult. After the state shut down an assisted living facility in the city over its virus spread with 136 cases and 52 deaths, the city put together a task force. They sent the Fire Department to visit each of the nearly 100 facilities in the city catering to older people.
Now that the prevalence of the virus has gone down, hospital administrators and public health experts worry that reopening too quickly could eventually lead to another spike, as the virus rate is at about 8 percent. There is concern about Labor Day because gatherings over past holidays, including Memorial Day and the Fourth of July, have led to measurable case hikes.
The county mayor has said he will not close the beaches for the holiday. Restaurants let customers into their dining rooms again Casinos opened, and soon there will be some fans at football games.
The virus has slowed, but it has left devastation in its wake across Hialeah.
Photos by Getty Images