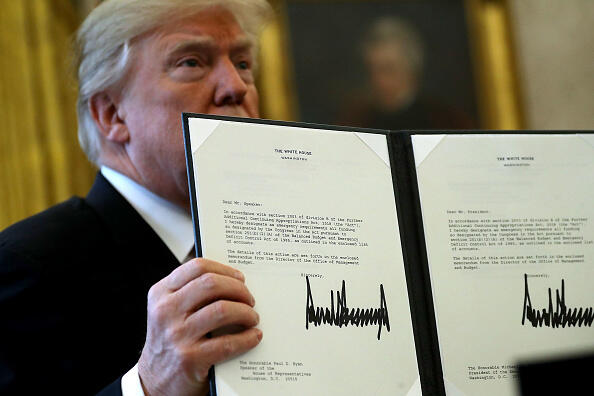 President Trump issued his executive order to defer the 6.2% tax employees pay toward Social Security from Sept. 1 until Dec. 31.
This is only a deferral not forgiveness of the tax owed, so the responsibility is on employers for collecting the tax deferred. The deferral must be paid by April 30, or else penalties, interest and other taxes will apply.
Employees who partake in the payroll tax deferral would get a temporary boost in their take-home pay for the remainder of the year, but they will see smaller paychecks early next year as employers withhold and pay the deferred amount to the IRS.
Employees who participate in the deferral will need to weigh whether savings in the immediate term is worth a potential decline in take-home pay early next year.
A minimum wage employee who's working full time and earning about $580 per biweekly pay period would lose about half of their paycheck if all the deferred taxes were paid at once.
Photos by Getty Images