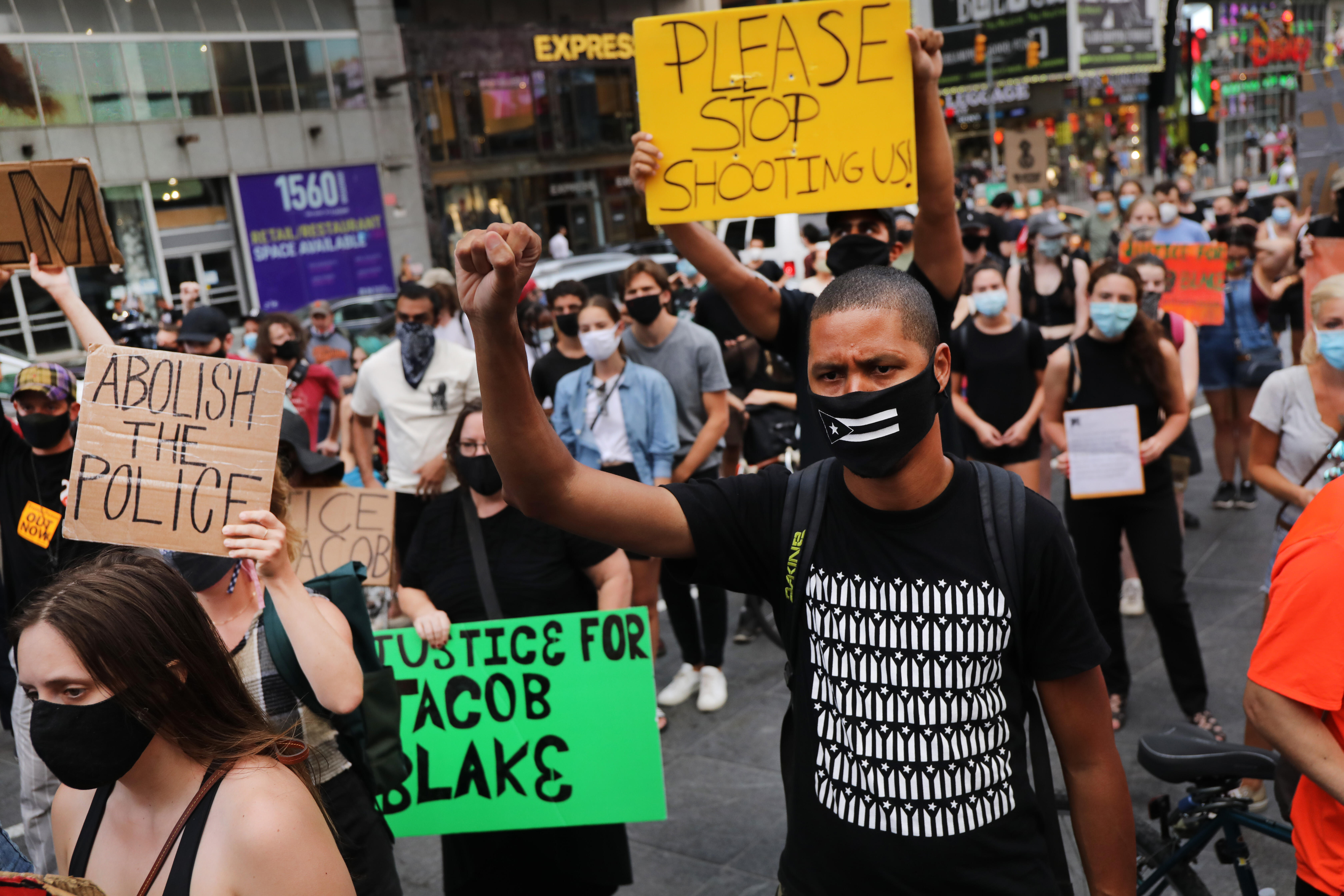 The nation navigates its most consequential racial movement in a half-century, and advocates believe true equality will not be achieved until all Americans are willing to grapple with racism.
in a poll 36% said they had taken concrete action to better understand racial issues.
White people were the least likely at just 30%. White Americans were also least likely to report having attended a protest or rally.
These data points, along with others in the poll, offer insight into the extent to which the ongoing protest movement has moved Americans to tackle issues of racial justice. 58% of Americans acknowledge that racism is built into the American economy, government and education systems.
The poll was conducted from Aug. 20-21 and surveyed 1,186 adults in the continental United States, Alaska and Hawaii.
The shooting of Jacob Blake in Kenosha, Wis., justified skepticism that police relations with Black Americans will improve.
Photos by Getty Images