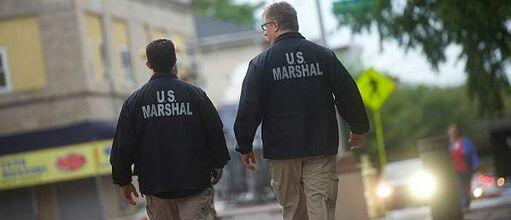 The U.S. Marshals Service recovered 25 missing children in Ohio in a two-week stretch.
"Over the weekend U.S. Marshals rescued dozens of missing children across Ohio, many of whom were being trafficked." Gov. Mike DeWine said.
"Operation Safety Net" is still in its first two weeks and is ongoing, according to the Marshals Service.
The children were missing for various reasons and were recovered in multiple locations. About a quarter of them were believed to be victims of human trafficking or forced prostitution.
The operation focused on cases in northern Ohio, but at least one child was found as far away as Florida.
"Sometimes the situations they—they go to, believe it or not, may be better than the situations they left from," U.S. Marshal Pete Elliot said. "We've had some cases where the mother or father, or both, may have been prostituting their own child."
More than 90 percent of missing children in the U.S. are classified as "endangered runaways," or children under 18 who fled their homes on their own, according to the National Center for Missing and Exploited Children.
The U.S. Marshals Service announced the rescue of 39 missing children from all over Georgia.
A two-week effort, named "Operation Not Forgotten," saw the Marshals worked with state and local law enforcement to rescue 26 children and safely locate another 13. The children ranged in age from 17 to just 3-years-old, with 15 being victims of sex trafficking.
"I have children. I'm sure many of you do as well. These are not my kids and these are not your kids, but actually they are our kids when it's all said and done," said Donald Washington, director of the U.S. Marshals Service.
There are more than 420,000 children currently missing in the U.S. and 91 percent are runways believed to be in danger.
"Operation Not Forgotten," law enforcement arrested nine adults, including Zachary Bailey, Stanson Causey, Trevontae Shareef, and Kirk Water.
Stanson Causey was arrested on probation violation charges. Shareef faces charges for interference with custody and willful obstruction of law enforcement, and Water was charged with possession of a firearm by a convicted felon.
The Georgia Bureau of Investigation assisted in the investigation.
Photos by Getty Images