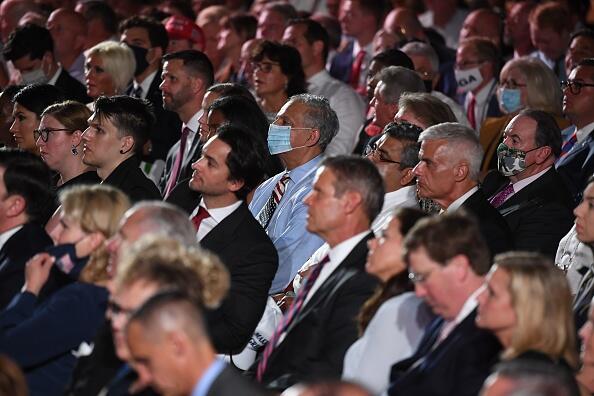 Two attendees and two support staff at the Republican National Convention in Charlotte tested positive for COVID-19 and were potentially exposed to approximately 14 people.
"They were given specific instructions about isolating for the drive and allowed to drive home," a county spokesperson said.
Attendees were notified of the positive results and the 14 people who were potentially exposed were recommended to quarantine until the results come back.
Mecklenburg County leaders say those who tested positive at the event were immediately isolated.
Photos by Getty Images