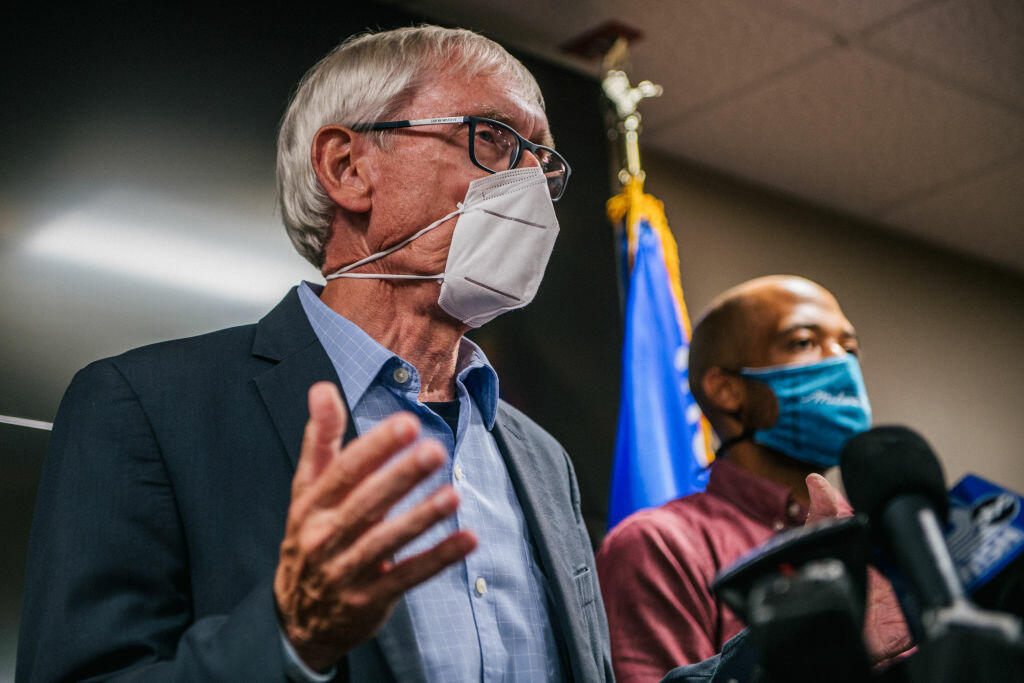 The Wisconsin Department of Justice named two additional officers involved in the shooting of Jacob Blake.
Officer Rusten Sheskey used a taser in an "attempt to stop" Blake.
"When that attempt failed, Kenosha Police Officer Vincent Arenas also deployed his taser, however that taser was also not successful in stopping Mr. Blake," the DOJ's statement reads.
The DOJ also identified Kenosha Police Officer Brittany Meronek as the third officer at the scene. All three officers have been placed on administrative leave during the investigation.
Bullets struck Blake's spinal cord, resulting in the near-complete removal of his colon and small intestine, as well as damaging his kidney and liver. According to family and attorneys, Blake was paralyzed by the shooting but it remains unclear if that will be permanent. He remains hospitalized in Milwaukee.
Photos by Getty Images