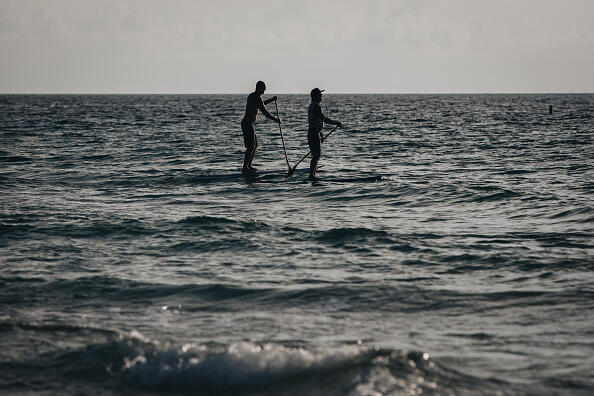 In Miami-Dade Beaches are open, but restaurants aren't for indoor dining, so if you want to go out to eat or drink, you're going to have to do it outside.
La Tiendita Taqueria in Wynwood is a place you could go or Café La Trova's outdoor pop-up La Terraza de La Trova.
Here are some of the other things you can do on the weekend.
You can watch a Metallica concert film at 8 p.m. Saturday at Schnebly Redland's Winery in Homestead.
Saturday Aug. 29 Fairchild Tropical Botanic Garden launches its Eat, Drink, Garden al fresco dining series. Expect panfried lionfish with bitters-spiced chickpeas; grilled creole sirloin steak with roasted green figs and vegetables; and Caribbean Rum Cake. Wine, beer and other beverages included.
Movie theaters are still closed in Miami-Dade, but two AMC cinemas are open in Broward, one in Fort Lauderdale and the other in Pembroke Pines.
Pop up drive-in movie theaters remain open: The Miami Youth Fairgrounds is showing "Dirty Dancing" Friday and Saturday. The Hard Rock Stadium Fountain Open Air Plaza theater has "Field of Dreams," "Friday Night Lights," "Madagascar" and "Jaws." Carpool Cinema Wynwood has "The Goonies."
All Miami-Dade parks are open, and so are marinas and golf courses.
BISCAYNE NATIONAL PARK is open and has started up a new Group Snorkel Experience that makes it easier to maintain social distancing while snorkeling. Trips are four hours and capped at six people.
Shark Valley and Ernest F. Coe visitor centers are open, as is Miccosukee Resort & Gaming and
Seminole Hard Rock Hotel & Casino.
Photos by Getty Images