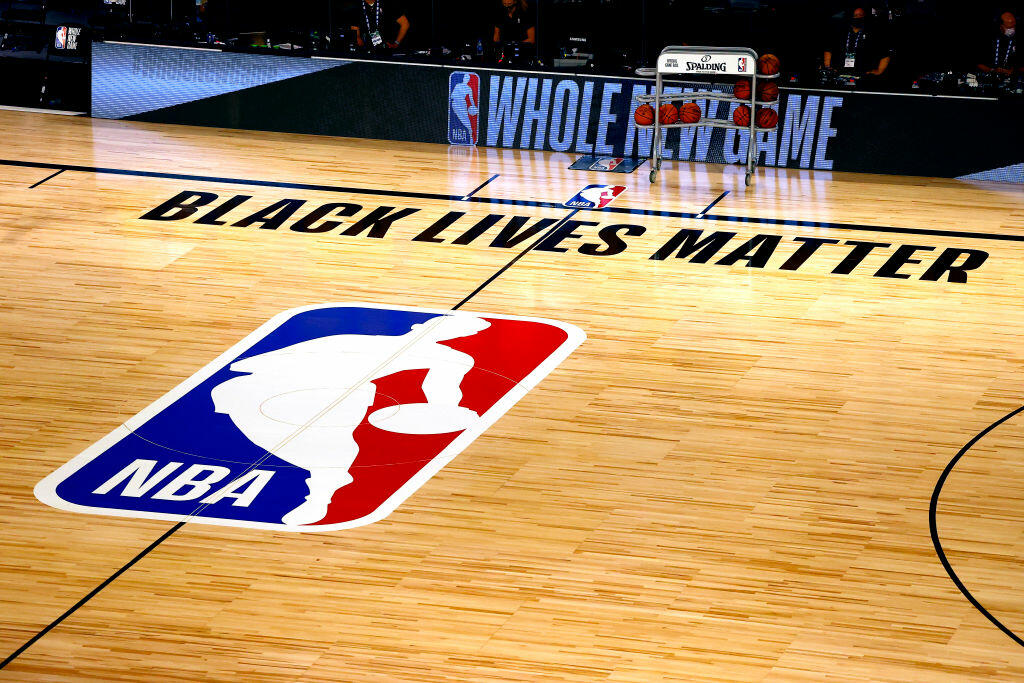 Minutes before Game 5 was going to tip, the Milwaukee Bucks players boycotted the game as a statement in response to the shooting of Jacob Blake in Kenosha, Wisconsin. The Orlando Magic were warming up on the floor and the Bucks players were in the locker room, as it was being reported.
The Magic left the floor and the league still has to make an official ruling on if the game is indeed postponed or not.
The Toronto Raptors held a team meeting to discuss how they could respond to the shooting of Jacob Blake, including potentially not playing against the Boston Celtics in Game 1 of a second-round playoff series.
"We knew coming here or not coming here was not going to stop anything, but I think ultimately playing or not playing puts pressure on somebody," Raptors guard Fred VanVleet said.
"So, for example, this happened in Kenosha, Wisconsin, if I'm correct? Would it be nice if, in a perfect world, we all say we're not playing, and the owner of the Milwaukee Bucks -- that's going to trickle down. If he steps up to the plate and puts pressure on the district attorney's office, and state's attorney, and governors, and politicians there to make real change and get some justice. I know it's not that simple. But, at the end of the day, if we're gonna sit here and talk about making change, then at some point we're gonna have to put our nuts on the line and actually put something up to lose, rather than just money or visibility. I'm just over the media aspect of it. It's sensationalized, we talk about it every day, that's all we see, but it just feels like a big pacifier to me."
Celtics coach Brad Stevens said Boston had a similar team meeting Tuesday.
"Obviously our thoughts go to Jacob Blake and his family," Stevens said. "And, obviously, that video was horrifying. That video was awful. And to think of three kids being in that car is like ... that just makes you shaken, right? It's ridiculous. ... We've talked about it as a team and just how we feel. We haven't talked about it enough, but obviously everybody is shook.
Lakers coach Frank Vogel spoke to his team about Blake at their film session Tuesday.
"It's difficult to digest and go play a game," Vogel said. "But it's OK to align our goals here, with regard to, we're here to compete for a championship but the further we advance in the playoffs, the further our platform to speak up on this grows. And I think it's important for our guys to understand that."
Photos by Getty Images