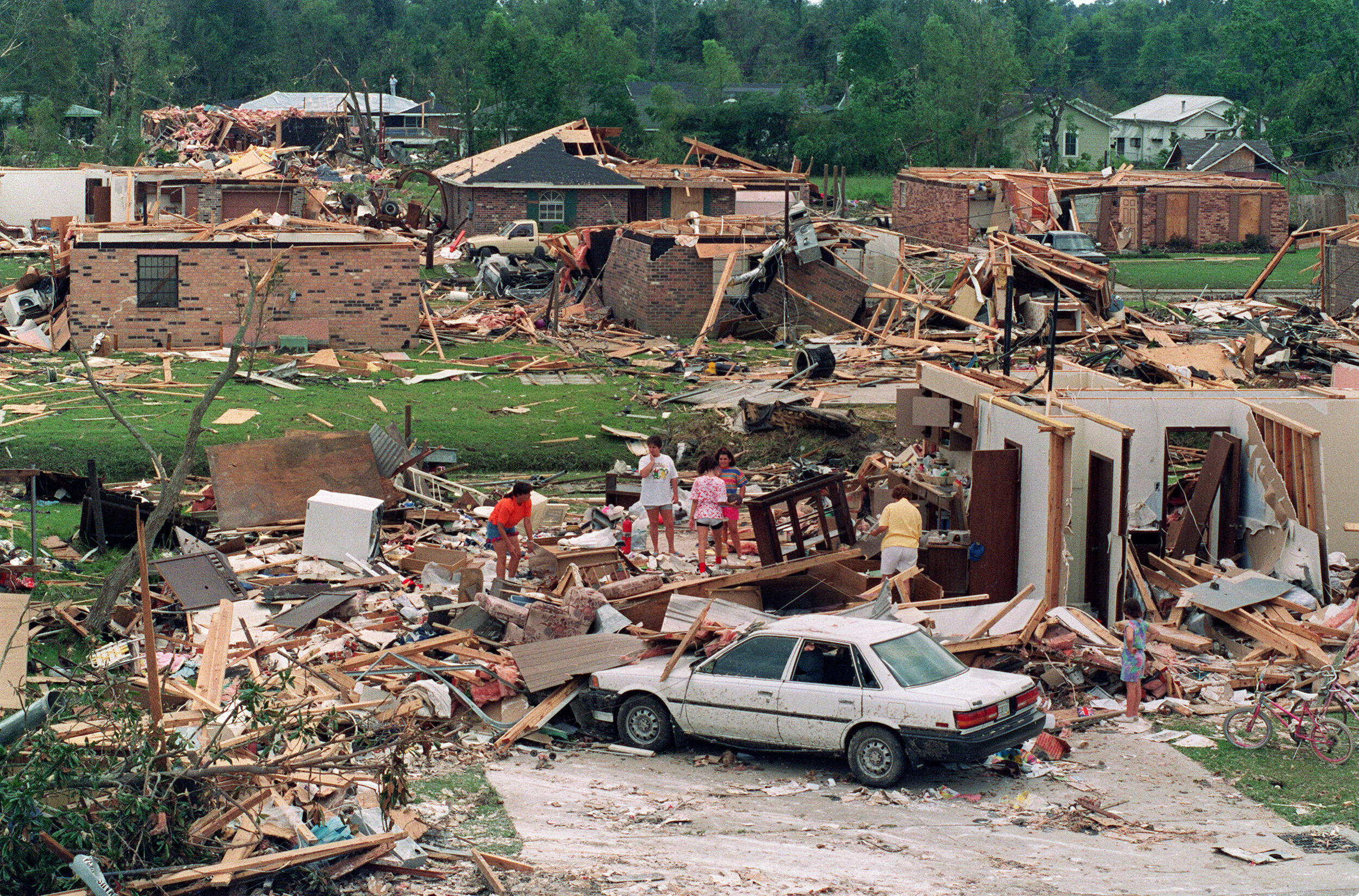 28 years ago Hurricane Andrew pummeled south Miami-Dade.
A night of terror as rain and winds destroyed neighborhoods. Andrew made landfall in 1992 as a Category 5 storm and was the most expensive natural disaster in the history of the U.S. The state literally had to rebuild entire cities across South Florida.
There was no power at home or work. No phones. No stores. No jobs. And the mayor of Homestead estimated half his town left, the Air Force base closed, much of the middle class disappeared.
Federal funds, grants, and a boost from insurance checks and sales tax funded a post hurricane building boom and the community would re-emerge thanks to new residents who came for affordable housing riding a housing boom a decade later.
Photos by Getty Images