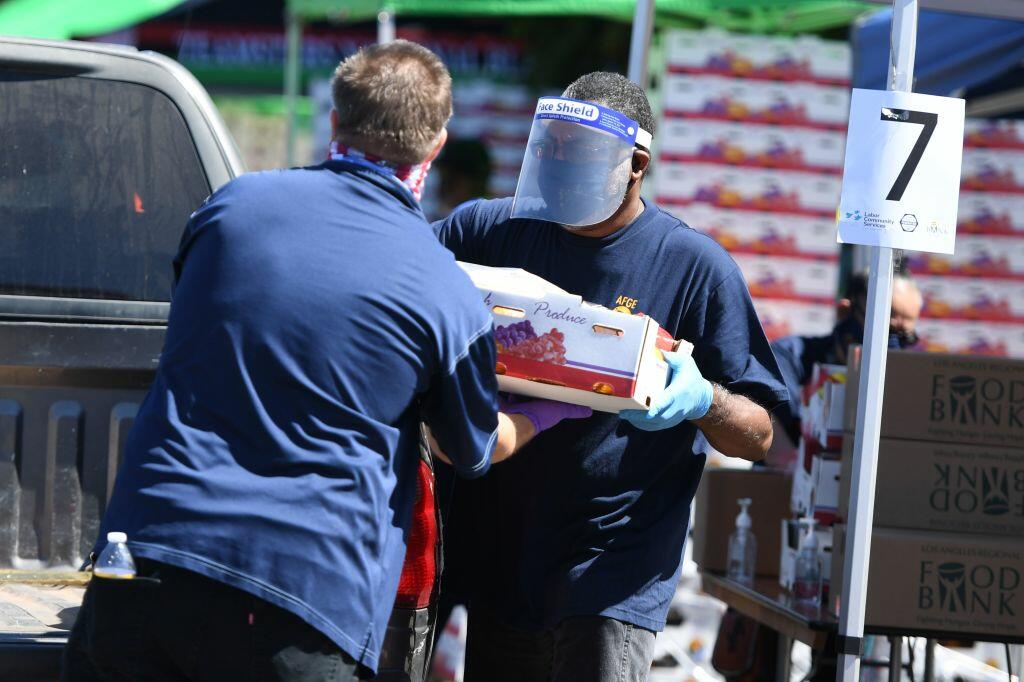 In Liberty City, Sherina Jones filled a fridge full of free food and plugged it in outside her friend's print shop. She set up a community refrigerator in public areas where anyone from the neighborhood can take food or donate food.
The fridges sit near food deserts, low-income areas, where the closest source of fresh food, like a grocery store, is half a mile away. More than one in seven South Florida do not have enough to eat.
Jones had been thinking for weeks about friends and neighbors whose bills were mounting and money for food grew scarce.
Jones, took money out of her own pocket, bought a used refrigerator and had it delivered to the shop. The Roots Collective put out a call and raised $400 in an hour to buy groceries from a local BJ's Wholesale Club.
Others dropped off items, from fresh fish to homemade soup. Their community fridge is up and running every night.
Three miles away, Jessica Gutierrez, and her friend Kristin Guerin, placed another community fridge in Overtown.
They started a volunteer group, Buddy System, when they realized they had neighbors who couldn't afford groceries and couldn't make it to a free food distribution site. That grew to a network of 750 volunteers.
Gutierrez and Guerin have locations upcoming for three other fridges in South Florida and set a goal of outfitting 20 total fridges by the end of 2020.
Roots Collective fridge:free.oge.miami@gmail.comor@roots_collective
Buddy System fridge:BuddySystemMIA.comor@buddysystemmia
Photos by Getty Images