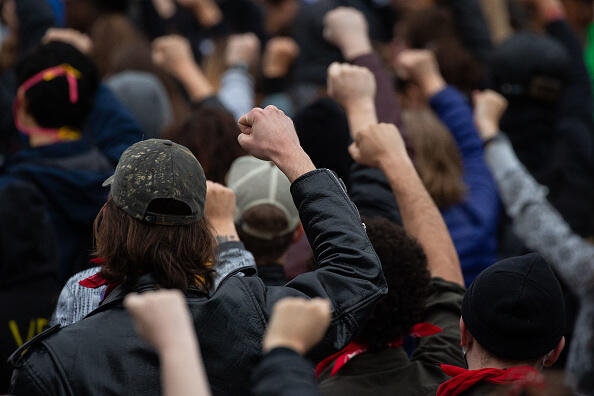 18 people were arrested in Seattle when a riot during an anti-police demonstration in the SODO neighborhood, broke out.
The march, which began in Seattle's International District, started peacefully, and headed toward Seattle's police officer union building. Then, someone in the crowd set off a large explosive and attempted to break out a police vehicle window," police said.
Several officers were injured, and arrests made. Police declared it a riot, as officers took projectiles and fireworks.
Protesters then began throwing rocks, bottles, and explosives at officers, who attempted to disperse the crowd using pepper spray and blast balls. At least three officers were injured, one officer required hospitalization.
Seattle police said the investigation is ongoing.
Photos by Getty Images