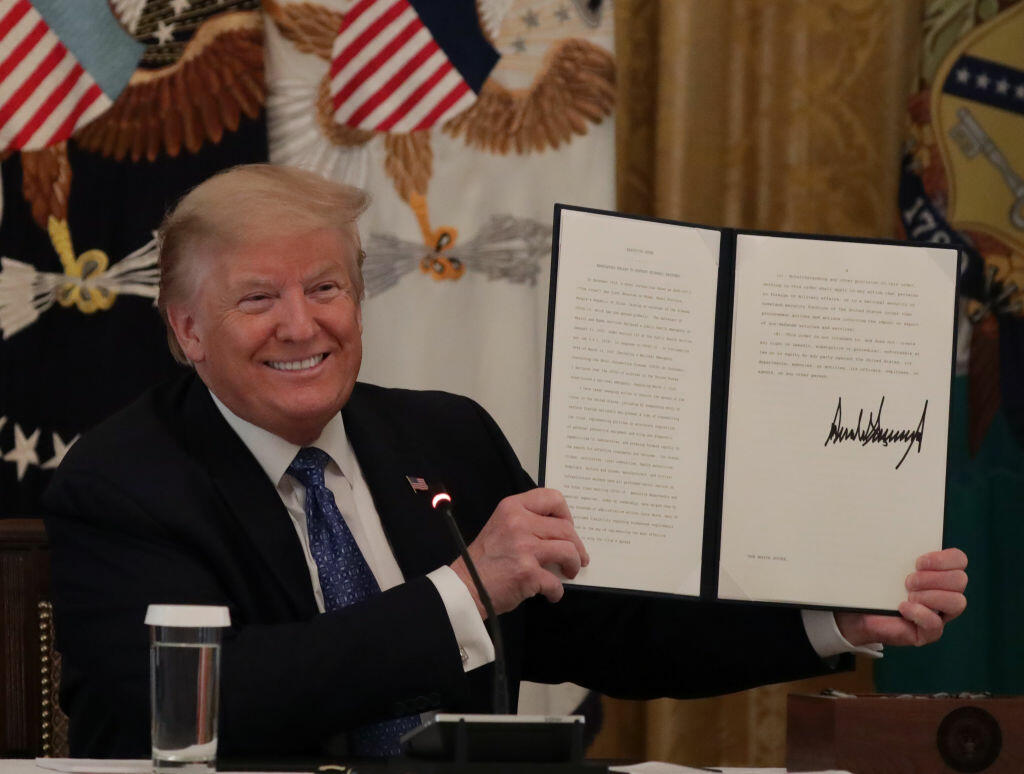 President Donald Trump signed a series of executive orders to provide temporary relief to Americans.
Trump signed four orders that will provide an additional $400 per week in unemployment benefits, suspend payments on some student loans through the end of the year, protect renters from being evicted from their homes, and instruct employers to defer certain payroll taxes through the end of the year for Americans who earn less than $100,000 annually.
"We've had it," Trump said. "We're going to save American jobs and provide relief to the American worker."
Questions remain as to whether Trump has the legal authority to take these actions or the money to pay for them.
Congress and the White House struggled to reconcile Democrats' $3.4 trillion coronavirus-relief plan and Senate Republicans' far smaller $1.1 trillion proposal. Trump had been threatening for days to provide relief through an executive order if negotiations failed to produce a deal.
Photos by Getty Images