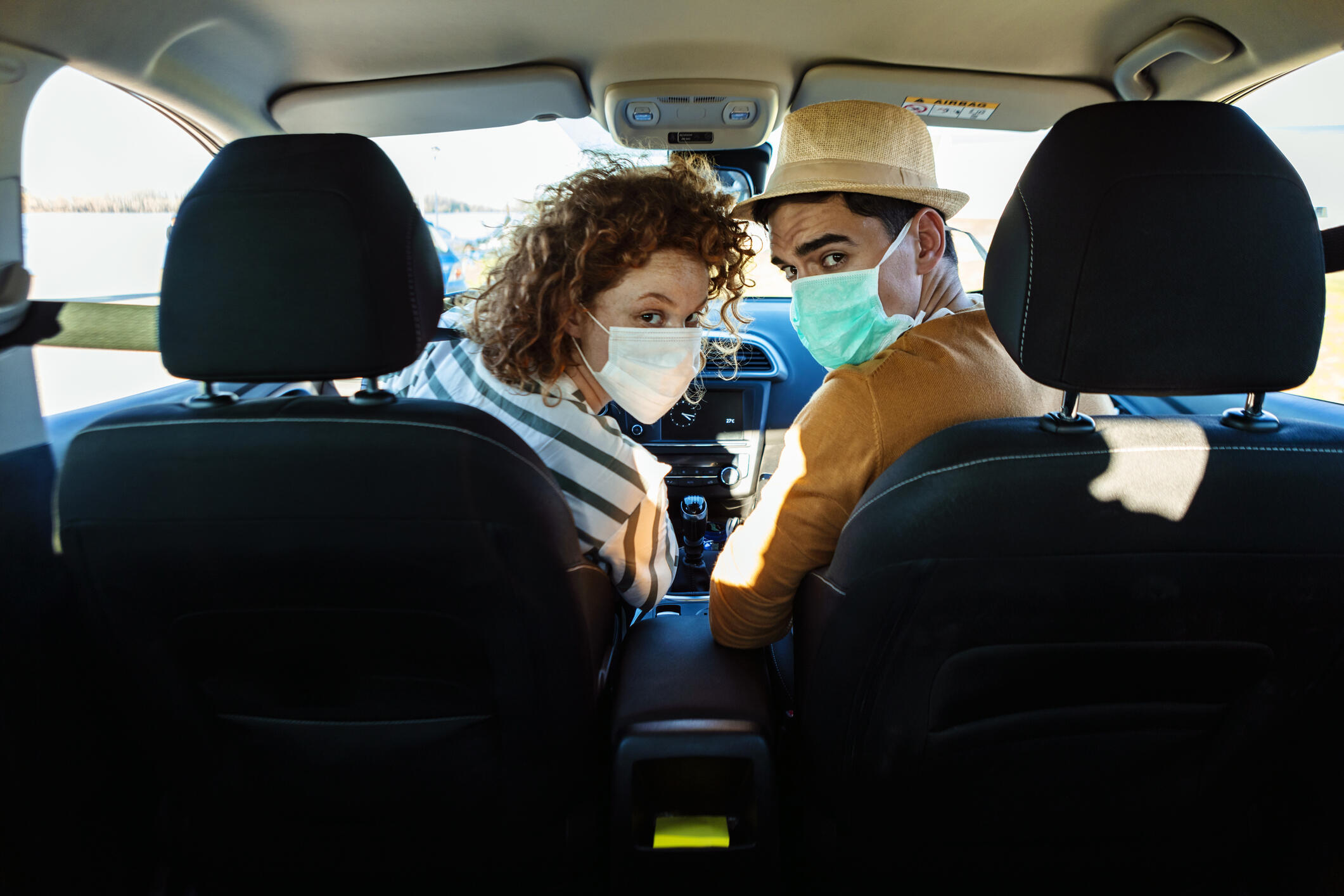 A car may seem like the safest mode of transportation amid the coronavirus crisis.
Entering a confined and poorly ventilated space with a driver or other passengers is "one of the highest risk interactions" you can have. Every time you get into a car—whether that's with a family member or an Uber driver—be sure to follow these two easy steps for a safer ride.
Turn off the air recirculation. Air conditioners can either help or hinder your coronavirus safety and that's why it's key to make sure you turn off the recirculation button. This ensures new air is pumping in from outside, instead of recirculating old.
Lower the windows. You should always make sure to lower your car windows for optimal ventilation. A steady stream of fresh air can help to dilute any viral particles that might be present in your vehicle.
Though it's virtually impossible to maintain proper social distancing in most cars, this is one factor you can control while riding with others.
Photos by Getty Images