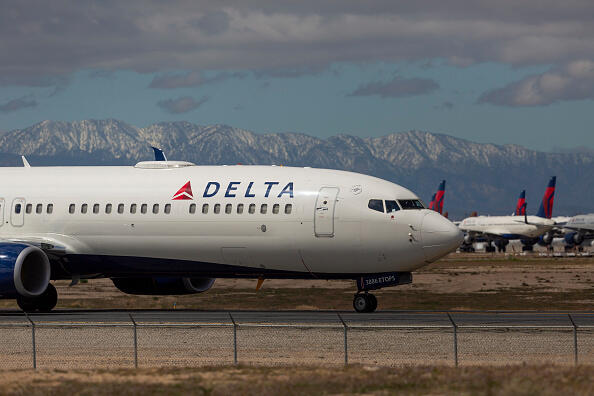 A Delta Air Lines flight to Atlanta was turned around and returned to Detroit.
Two passengers refused to wear face masks during the flight and the plane returned to Detroit Metro Airport. The flight was delayed because the passengers "were non-compliant with crew instructions." The flight did take off again and land in Atlanta after being delayed by the return to Detroit.
Delta in has strongly enforced its policy. The airline announced it will now require a virtual medical evaluation from passengers if they have a health condition that prevents them from wearing a face mask and if not possible, Delta is asking passengers to reconsider traveling at all.
"We encourage customers who are prevented from wearing a mask due to a health condition to reconsider travel," Delta said in a statement. "If they decide to travel, they will be welcome to fly upon completing a virtual consultation prior to departure at the airport to ensure everyone's safety, because nothing is more important."
Photos by Getty Images