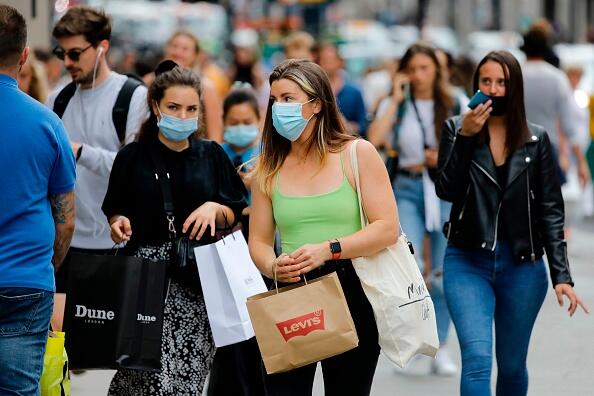 The cost of lockdown in England has not been worth the lives saved in economic terms.
When applying an NHS formula the damage to the economy is £70billion greater than the value of the years of life saved.
The study by former Bank of England policymaker David Miles, urges the Government to ditch blanket lockdown policies designed to prevent the spread of coronavirus. They claim that the losses caused by continuing with strict restrictions outweigh the lives saved. Lockdown measures should now be focused only on those people who are most at risk.
Even by the most conservative estimates lockdown has cost at least £200billion and the 'value' of lives saved is a comparatively small £132billion, the study claims. It calculated that 440,000 lives have been saved by lockdown and the average person who has died from Covid-19 would have lived for another ten years. So lockdown saved 4.4million quality years of life each valued at £30,000.
The authors will argue that although lockdown was effective in slowing the rate of infection, it is 'very far from clear' whether tight restrictions should have been kept in place.
Photos by Getty Images