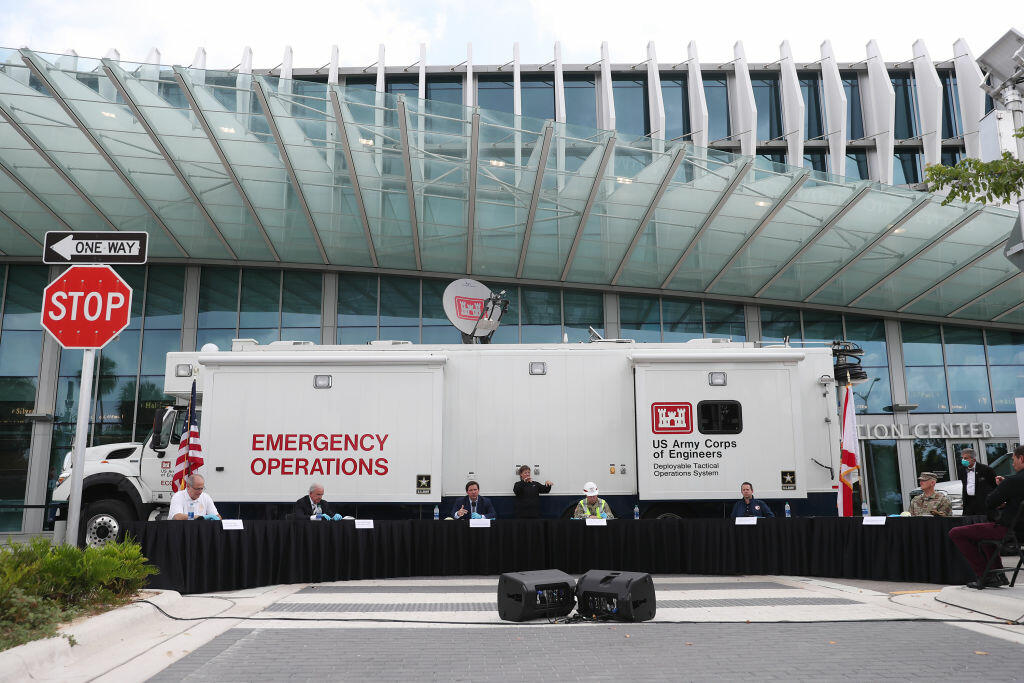 On Ocean Drive vissitors are dancing in the street, jammed into cars, and crowding shoulder-to-shoulder, with drinks in both hands, in the outdoor seating areas of restaurants.
"It's a tale of two cities," said Miami Beach Mayor Dan Gelber. "Our residents are pretty compliant, but our visitors have been spotty and there are areas of the city where it feels like the only people there are those who don't think there's a virus."
Florida's emergency rooms and intensive care units are nearing capacity. The number of closures have increased, as partially opened businesses began testing their employees for the coronavirus.
The Clevelander, best known for its all-day parties spread across multiple levels of bars, pools, and clubs, reopened, but closed again after one of its employees tested positive.
"Once we see the number of new cases start to go down, less delay in receiving test results and are confident that city and state guidelines are being followed and enforced, and that there is accountability, then we will re-evaluate and put an opening plan in place," said Jessica Francos, vice president of operations for owner Jesta Hotels & Resorts.
Miami Beach officials are planning an increased police presence across the city to disperse large crowds and ensuring social distancing, mask wearing, and restaurant compliance with restrictions.
"The plan will provide... much needed extra personnel to manage the frequently uncooperative and unruly crowds that are completely ignoring all reopening guidelines," Miami Beach City Manager Jimmy Morales wrote.
The surge in cases prompted state officials to consider reactivating a temporary, 450-bed field hospital in the Miami Beach Convention Center.
For the past two months, the driveway leading up to the building has been filled with Florida National Guardsmen, and medical officials conducting drive-through COVID-19 testing.
The crowds and the rapidly rising number of cases across the state are leaving many restaurants on Miami Beach in an impossible situation.
Photos by Getty Images