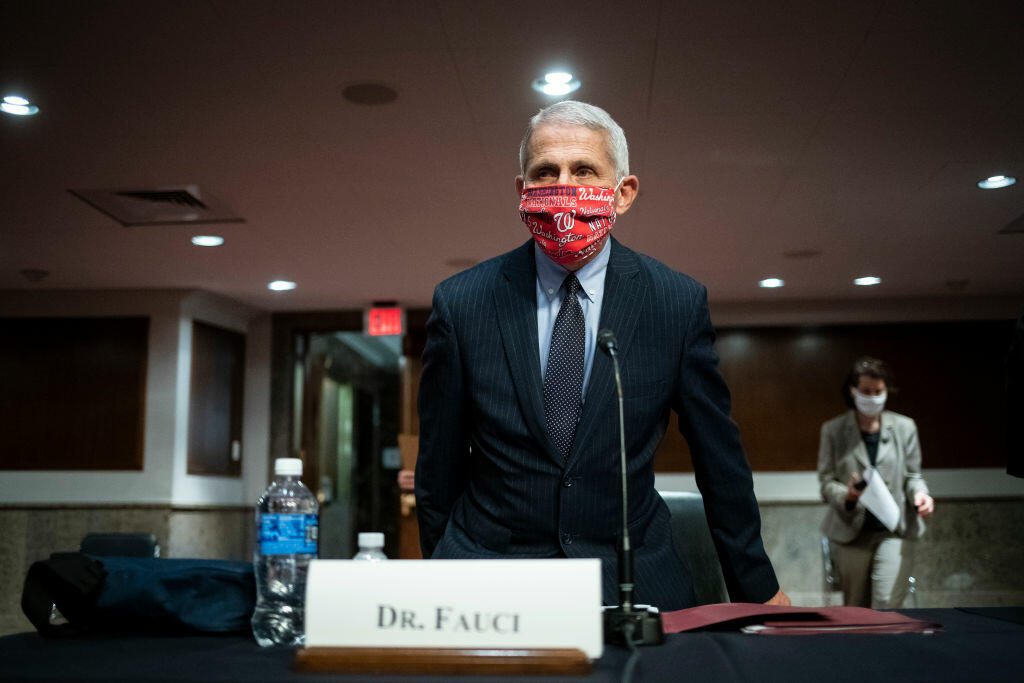 President Donald Trump retweeted a post by Chuck Woolery, host of TV's "Love Connection," that claimed that "Everyone is lying" about COVID-19. Woolery attacked the media and Democrats and the Centers for Disease Control and most doctors "that we are told to trust. I think it's all about the election and keeping the economy from coming back, which is about the election."
The president attacked Dr. Anthony Fauci, who's been sounding the alarm about the virus, an unwelcome message when Trump is focused on pushing an economic rebound.
"We haven't even begun to see the end of it yet," he said in a talk with the dean of Stanford's medical school Monday, calling for a "step back" in reopenings.
Fauci has not appeared at recent White House task force briefings and has been largely absent from television.
"I have a reputation, as you probably have figured out, of speaking the truth at all times and not sugar-coating things. And that may be one of the reasons why I haven't been on television very much lately," Fauci said.
Fauci's public contradictions of Trump have been viewed by the president as a personal affront. Fauci is anything but welcome in the White House which has been trying to have its medical experts take a step back from the limelight to keep the election focused on economic recovery.
Photos by Getty Images